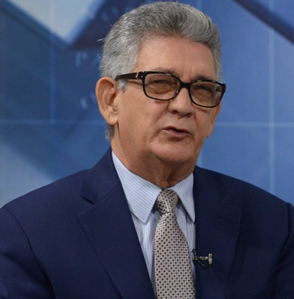 National Budget director Jose Rijo Presbot said on Wednesday, 14 October 2020 that the new government has cut wasteful spending by almost half. Interviewed on Telematutino 11 (Telesistema Canal 11), Rijo said that the Medina government spent RD$102 billion in July 2020. In September 2020, the first month of the Abinader administration, spending is down RD$55.6 billion. He said the cuts have been in services, corruption, rentals, purchase of goods, etc. He said in wages alone the government has cut more than RD$1.2 billion in just one month.
He says the dismantling of big government is a slow process. He said that the government is now paying severance. He said to reduce government to fire around 50,000 people will cost RD$60-70 billion.
He said closing offices such as the Office of Public Works Supervisory Engineers (OISOE) and the Patrimonial Fund (FONPER) takes time because of the many binding contracts. The opposition party, the Dominican Liberation Party (PLD) had asked about the high budgets allotted to OISOE, Patrimonial Fund for Reformed Companies (Fonper) and the State Sugar Council (CEA) in the 2021 National Budget.
Follow the story in Spanish:
Hoy
Listin Diario

Listin Diario

Hoy

14 October 2020