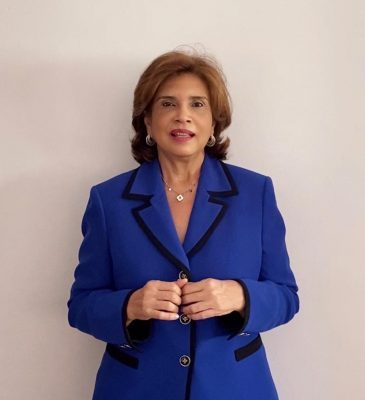 During the 14 October 2020 weekly press conference, Deputy Minister for Public Health Ivelisse Acosta announced the Covid-19 virus mitigation measures are working. She said with Covid-19 under control, the authorities are again focusing on seasonal diseases, such as dengue.
Dr Acosta said that regarding Covid-19, positivity has dropped to around 12% down from 30% at government change. And that only 20% of Covid-19 hospital beds are occupied. "The panorama is hopeful," she said.
Nevertheless, she warned: "The virus is still with us!" She said that the challenge is that people not lower their guard and continue to comply with prevention actions. She said the economic recovery depends on keeping the disease under control. She acknowledged outbreaks abroad in countries that thought they had the disease under control.
"There is no other way to protect oneself other than wearing masks, keeping physical distancing, avoiding agglomerations and hand washing," she said.
Hernan Rodriguez, the representative for the Pan American Health Organization, corroborated the good news. He said the PAHO is contributing to advances at the governmental National Dr. Defillo Lab that is being automated so that PCR test results can be had in two hours and not the present six hours. He mentioned the Ministry of Public Health has placed an order for 500,000 new Covid-19 antigen tests that can offer PCR quality results in 15 minutes.
Dr. Eduardo Perez Then, special advisor for Covid-19 at the Ministry of Public Health, spoke of improvements at the Dr. Defillo National Laboratory that handles Covid-19 tests from all around the country. He said the advances made are also raising the quality of the tests, in other words, the accuracy of these.
Dr. Perez Then says the health authorities do not have a deficit in number of tests carried out. He says they are working on improving the flow of tests in the provinces so the testing can be every day more proactive and the health authorities can catch possible outbreaks while people are still asymptomatic. "It is about more tests and faster results, but also better accuracy of the test results," he said.
The new authorities have been carrying out on average around 3,500 PCR tests. The antigen tests will allow for more contacting tracing and detecting of pockets of asymptomatic carriers.
Dr. Ronald Skewes, director of Epidemiology, gave details on the outbreak in the province of La Altagracia two weeks ago. He said rapid testing and contact tracing has contained the spread of the disease. He attributed it to an outbreak at the provincial jails and to people agglomerations in cockfighting rings and colmadones (bars).
Follow the story in Spanish:
Listin Diario

Listin Diario

Hoy
14 October 2020