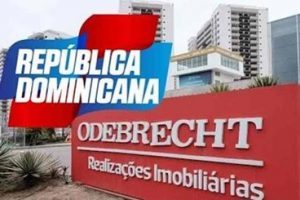 The Brazilian construction company, Odebrecht compensated the Dominican government for US$60 million in payments made in 2017 and 2018. The Brazilian corporation, nevertheless, has defaulted on the remaining eight payments as per the agreement. It was known at the time that if the payments were defaulted, the agreement could be revoked. The agreement established that the Dominican government would not prosecute Odebrecht officers for wrongdoings in the Dominican Republic.
The deal was signed by then Attorney General Jean Alain Rodríguez months after Odebrecht officers admitted to a New York City court having paid US$92 million in bribes to Dominican government officers and others to benefit from government contracting. The deal established a fine of double the total of the bribes Odebrecht officers had admitted to in the NY court.
Diario Libre says Odebrecht responded to their inquiry via e-mail explaining that the financial restructuring procedure covers all the local and foreign creditors, including the Attorney General's Office of the Dominican Republic.
On 16 March 2017, Odebrecht committed to pay US$184 million in annual installments until 2025 as compensation for damages caused to the Dominican state, especially for the US$92 million in bribes paid to public officials. However, the company only made the first two payments in 2017 and 2018, totaling US$60 million. This means Odebrecht is in arrears with the payments for 2019 and 2020, that amount to US$48 million.
Diario Libre reports that Odebrecht S.A. has been undergoing a judicial financial restructuring process since June 2019, and in August of that same year it had filed for Chapter 15 bankruptcy protection in the United States after declaring bankruptcy in Brazil.
Marcelo Pontes, communications director of Odebrecht S.A., assured Diario Libre that since the signing of the partnership agreement, the company has complied with the obligations assumed, "the essence and nature of these agreements (…) is to allow the company, through its affiliates, to continue to be fully empowered to develop its activities to generate sufficient income to meet contractual and financial commitments," the company emailed Diario Libre.
In the Dominican Republic, on 5 October 2020, the Abinader government announced that it will end the contracts that the Construtora Norberto Odebrecht and its local counterparts had for public works in the country. These were said to have been signed for US$222.6 million.
Read more in Spanish:
Diario Libre
16 October 2020