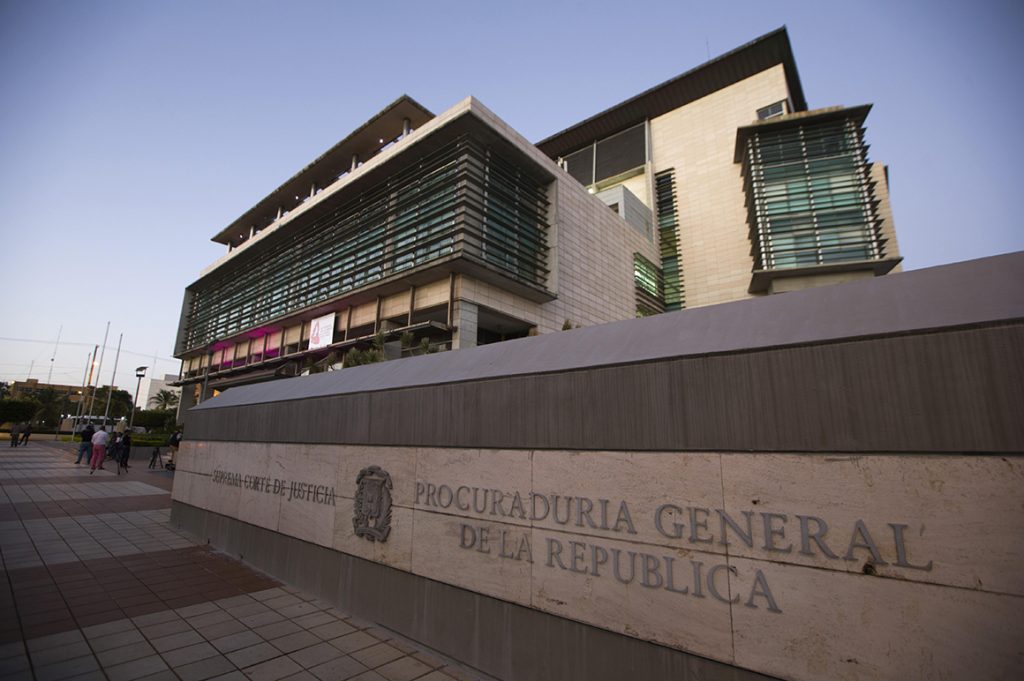 A warehouse employee was sent to the Najayo Women's Jail in San Cristobal for preventive custody as the case of robbery against her is prepared. She stole 710 televisions and an undetermined number of fans from the warehouse of the Attorney General Office (PGR). Two other employees are under arrest.
The TVs and fans were to be installed in jails under construction or renovation by the Attorney General Office.
The accused are Miguel Ángel German Lugo, administrative assistant, Miguel Leandro Martínez Vargas and Rainery Elizabeth Medina Sánchez, in charge of the warehouse and supply department of the PGR. Medina Sánchez allegedly planned and executed the robbery. The plan was to sell the articles to get the cash.
The robbery took place on 25 September 2020 in the afternoon in a warehouse located in the Villa Aura Urbanization in West Santo Domingo. With the change of authorities at the Attorney General, an inventory was carried out that showed 43-inch flat TVs were missing. The surveillance cameras installed at the Attorney General Office enabled the tracing of the individuals. An insider job was suspect.
Read more in Spanish:
El Caribe

15 October 2020