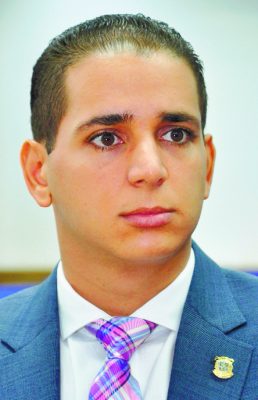 The Chamber of Deputies selected deputy Victor Fadul (PLD-Santiago) to be the PLD representative in the National Council of the Magistracy. With the naming of Fadul, the only seat missing to be named is the Senate's second majority political party. The Dominican Liberation Party (PLD), the People's Force and the Social Christian Reformist Party (PRSC) claim the seat. The 32 members of the Senate need to vote on who gets the seat.
So far, the known members of the CNM are President Luis Abinader, Senate president Eduardo Estrella (Dominicans for Change), Chamber of Deputies president Alfredo Pacheco (PRM), Supreme Court president Luis Henry Molina, Supreme Court judge Nancy Salcedo Fernández (named on 1 October), Attorney General Miriam German Brito, and Victor Fadul (named on 14 October).
The National Council of the Magistracy is the government body in charge of choosing the members of the higher courts – Supreme Court of Justice (CSJ), Superior Electoral Court (TSE), Superior Administrative Court (TSA) and the Constitutional Court (TC).
Victor Manuel Fadul is a lawyer, son of José Ramón Fadul, who was minister of Interior & Police during the Danilo Medina administration.
15 October 2020