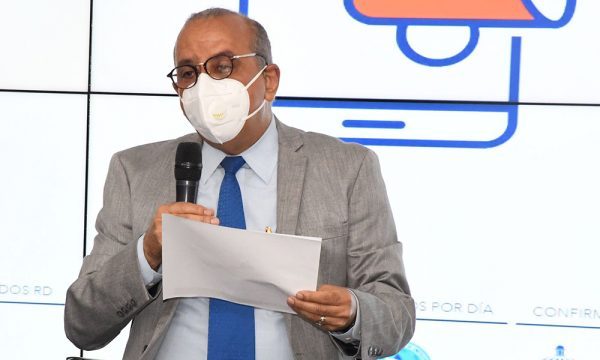 Minister of Health Plutarco Arias is in quarantine after testing positive for the Covid-19 virus.
Engineer Robinson Díaz, director of the Public Health Cabinet, said that the minister is asymptomatic. Dr. Arias found out when undergoing a routine test.
"The minister is very stable, relaxed and well cared for. From now on he is under strict care of a medical team," said Diaz.
Diaz said that despite the minister's strict compliance with established protocols, the heavy workload, physical exhaustion and overexposure in different places would have caused his infection. He said Dr. Arias is in isolation at home and expects to recover soon.
Around 2,000 employed at the Ministry of Public Health are being preventively tested after it was known that Dr. Arias had tested positive.
El Caribe says that Dr. Arias is the fourth high ranking Abinader government official to test positive for Covid-19. Others are Interior and Policía Minister Jesús Chu Vásquez, Public Works Minister Deligne Ascención and Customs Agency director Eduardo Sanz Lovatón.
Read more in Spanish:
Listin Diario

El Caribe
22 October 2020