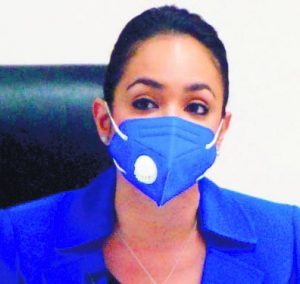 Senator Faride Raful (National District-PRM) announced on 21 October 2020 she would not cash in on the senatorial social assistance fund, better known as "the little barrel" (el barrilito).
As a Modern Revolutionary Party (PRM) deputy, and when campaigning for senator, Raful had been critical of the slush fund that awards more than RD$1 million a month in discretionary funds to whom is the capital city senator. But once she became the senator for the National District, she changed her position and announced the money would fund a National District Senate Technical Office.
On Wednesday, 22 October, Raful announced she will submit a bill to the Senate to eliminate this fund. She said that as a member of the Bicameral Commission that studies the National Budget, she will propose a restructuring of funds to eliminate the assistance fund. Most senators oppose eliminating the fund that provides hundreds of thousands in discretionary funds for which they do not have to account for.
So far, only two other senators have resigned from using the cash. These are the president of the Senate Eduardo Estrella (Santiago-PRM) and Antonio Taveras (Santo Domingo-PRM).
Raful was under a lot of pressure from her voters that complained she was not fulfilling a campaign promise. The argument is that the legislators are chosen to draft laws not provide social assistance to their constituents. The slush funds have primarily been used for political patronage and to enrichen the senators. The slush funds more than double the wages and other benefits of the senators.
Read more in Spanish:
Hoy

Listin Diario

El Dia

22 October 2020