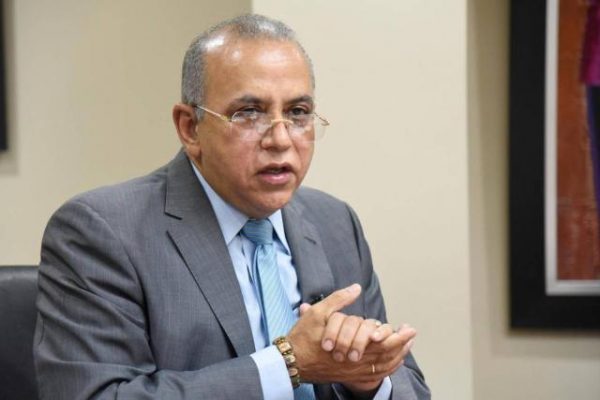 Epidemiologist Carlos Felix Cuello says that the Ministry of Public Health authorities remarks when publishing the Covid-19 Epidemiological Bulletins are misleading the population to believe the disease is waning in the Dominican Republic. The positivity has been steadily declining and there have been days when it has dropped below 10%. Health Minister Plutarco Arias had said he would consider reopening schools when it dropped below 10%.
The authorities have said the disease is under control. Dr. Cuello says this has lead the population to lose its fear of the disease and return to normal activities. Weddings and social gatherings are on the rise. People gatherings at restaurants are almost back to normal.
Dr. Cuello expressed concern that the Ministry of Public Health had committed to carry out 7,000 PCR tests a day, as reported in Hoy. The statistics indicate that on average only half of that is being carried out. Health Ministry officials say there are enough tests, yet the demand for testing is down.
Dr. Cuello forecasts a new outbreak in time for Christmas if there is not a turnaround in the government handling of the disease. He called for the government to increase proactive testing.
Investigative journalist Edith Febles announced she has tested positive. She had recently interviewed Health Minister Plutarco Arias for El Dia TV that she co-hosts with Huchi Lora. She took the PCR test after learning that Dr. Arias had fallen ill with the disease. It was reported that Dr. Arias would soon be sent home to continue his recovery.
Meanwhile, the nation learned of the death by Covid-19 of economist 66-year old Lucas Vicens Bello. He was a professor at INTEC university. He had been hospitalized over the weekend at the Cedimat but did not recover.
Read more in Spanish:
Hoy

Hoy

Hoy
26 October 2020