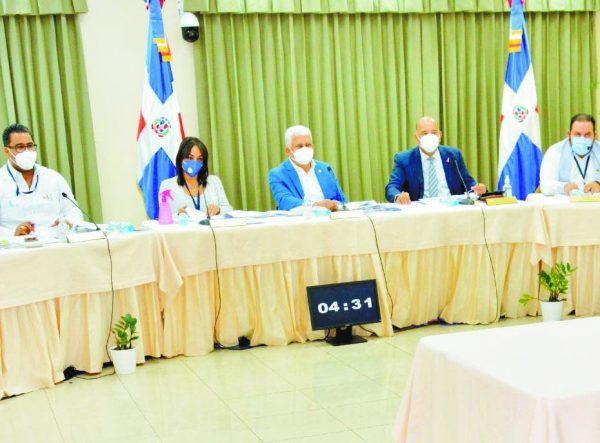 The Special Senate Committee in charge of preparing the 10 lists with a preselection of 30 candidates for the vote on the new members of the Central Electoral Board (JCE) is meeting day and night. The committee has until Monday, 9 November to come up with the final lists. The Constitution and Electoral Law 15-19 give 60 days after the start of a new government (on 16 August) for the naming of the new JCE board.
The committee has interviewed 306 applicants, of which 76 (25%) were women and 230 (75%) men.
The committee will submit the lists to the Senate's plenary for a vote on the five full members and the five alternates.
Ricardo de los Santos says the method they are using is for each committee member to present a preselection and from there the senators will deliberate to reach a consensus.
The members of the committee are:
Ricardo de los Santos Polanco, Bautista Antonio Rojas Gómez, José Manuel de Castillo Saviñón, Ramón Rogelio Genao, Antonio Taveras, Faride Raful, Iván Silva, Franklin Alberto Rodríguez and Melania Salvador.
Read more in Spanish:
Hoy

27 October 2020