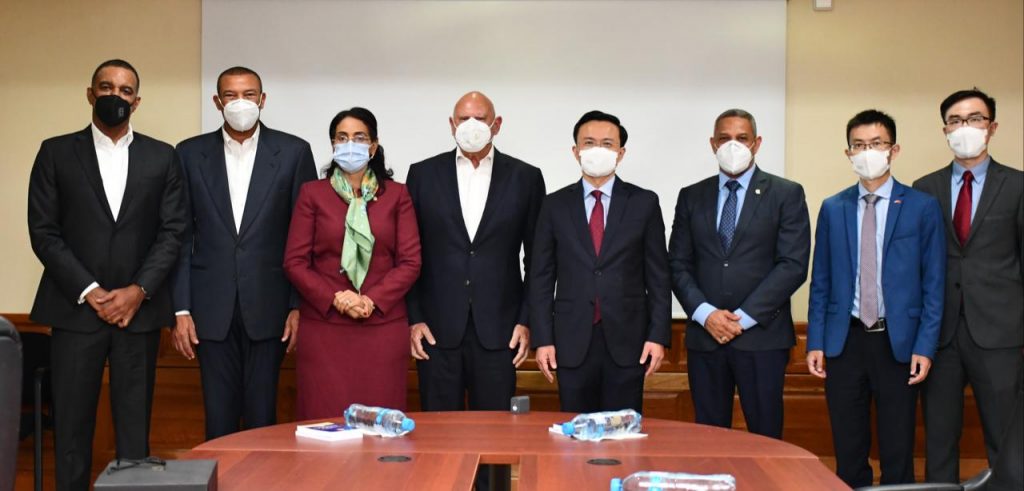 People's Republic of China ambassador Zhang Run says 25 Chinese companies have installed operations since the formalizing of diplomatic relations in May 2018. Run says this is the best indication of China's interest in increasing and strengthening trade relations between both countries. He made the remarks when meeting with senators on 28 October 2020. The Foreign Affairs and International Cooperation Committee of the Senate organized the meeting with the Chinese ambassador.
Senator Pedro Catrain (PRM-Samana), president of the committee, announced efforts for the creating of a Committee of Legislators Friends of China. "The Senate will be the engine to motorize diplomatic relations between China and the Dominican Republic," said Catrain. Also participating in the meeting were Santiago Jose Zorrilla (PRM-El Seibo), Franklin Rodriguez (FP-San Cristóbal), Lia Diaz Santana (PRM-Azua), Carlos Gomez (PRM-Espaillat) and Franklin Romero (PRM-Duarte) who brought up the strengths and investment needs for each of their provinces.
Catrain mentioned he is seeking Chinese consultants for organizing the fishing of eels in Samana province. He said the country has a market in the United States and Canada where Chinese restaurants in both countries widely consume the eels.
Read more in Spanish:
Acento

29 October 2020