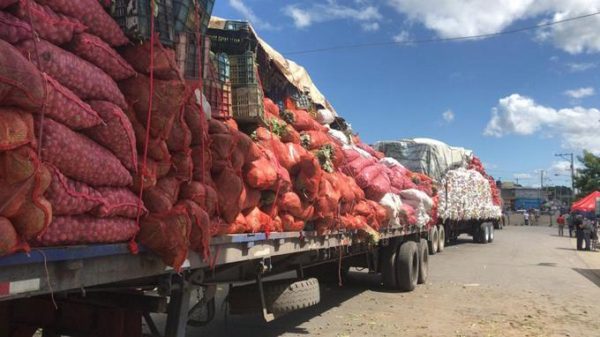 The Dominican Association of Exporters (Adoexpo) says that Haitian authorities are levying a new charge of US$800 to verify freight trucks that pass through their customs from the Dominican Republic. Adoexpo said the charge is exorbitant. The DR exported US$536 million by land to Haiti from January to September 2020.
The president of Adoexpo, Elizabeth Mena called on the Ministry of Foreign Relations, the government export agency ProDominicana, the Customs Agency (DGA), and the Tax Agency (DGII) to help find a fair solution to this new Haitian government measure. Mena said the charge is a hard blow to the competitiveness of the country.
Meanwhile, Adoexpo executive vice president, Odile Miniño Bogaert explained the charge corresponds to the FOB value and has to be paid to the SGS Company, contracted for these purposes. Since the charge is made outside the country it cannot be deducted as an expense and significantly increases exporter costs.
Miniño Bogaert stated that these verifications should not be charged to exporters, declaring that they are excessive and far more than what is charged in other countries.
Adoexpo's concern over the US$800 charge for the verification of each container with goods entering their country from the Dominican Republic, comes at a time when there are protests on the restrictions for binational markets between both countries.
Read more in Spanish:
Listin Diario

El Nuevo Diario

El Caribe

29 October 2020