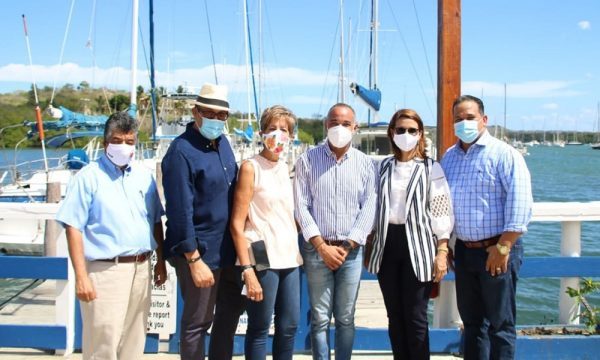 The municipality of Luperón in western Puerto Plata, announced a development initiative. The area has beaches and historical and cultural attractions.
Luperon Mayor Douglas Pichardo, Puerto Plata senator Ginette Bournigal and Santiago businessman Fernando Capellán are spearheading the initiative with the municipality's participation, and that of area civil society and business people. The three met in Luperón to announce the preparing of the four-year Luperon Development Plan.
Attention will be given to the cultural and historical attractions of Isabela, the first European settlement in the New World. There are plans to develop sailing in the protected bay area. Luperon is excellent for sailing and one of the safest and most beautiful bays in the Caribbean. The municipality also has many beaches, and has much potential to develop its agricultural and agro-industrial production capacities.
Mayor Pichardo, senator Bournigal and businessman Capellán created the new Luperón Economic and Social Municipal Council. The launch of the plan was technically coordinated by the Council for Strategic Development of Santiago (CDES) and the Association for Development, Inc. (APEDI).
The province of Puerto Plata is optimistic the projects contemplated in the plan will happen in the next four years. The province has the backing of President Luis Abinader, himself a former major hotel developer. The Abinader administration administrative minister is the former Puerto Plata senator, Jose Ignacio Paliza.
Read more in Spanish:
El Caribe

28 October 2020