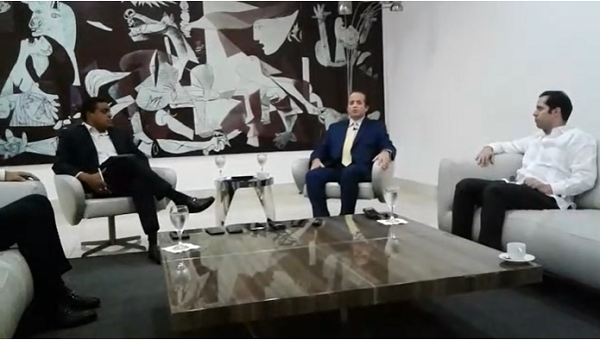 José Ignacio Paliza, Administrative Minister of the Presidency, said on Wednesday, 28 October, that the "little barrel" is a practice that needs the consensus among all senators for it to be eliminated
"It must be eliminated in a consensus reached by all; it is not enough that two or three senators give up the barrel," said the also president of the Modern Revolutionary Party (PRM) when interviewed at the Corripio Communications Group.
"Because while many citizens perceive that it is a practice that distorts the role of the legislator, there is also a part of society that sees it as an opportunity to meet their needs," said the official.
Most senators are hanging on to the additional RD$600,000-RD$1 million in the slush fund they each receive every month. The senators do not have to report what they do with the money.
Paliza also considered that the PRM as the political party with the majority of senators in the National Congress should establish a position on this issue. Paliza is the president of the PRM.
"We have to sit down and discuss it thoroughly and that the keg becomes a question of the past," said Paliza. He said the time has come for the population to see legislators as a person who drafts the laws and overseer of the other branches of government.
So far, Faride Raful (PRM-National District), Antonio Taveras Guzmán (PRM-Santo Domingo) and Senate president Eduardo Estrella (Dominicans for Change-Santiago) are the only to resign the privilege.
Read more in Spanish:
El Nacional

28 October 2020