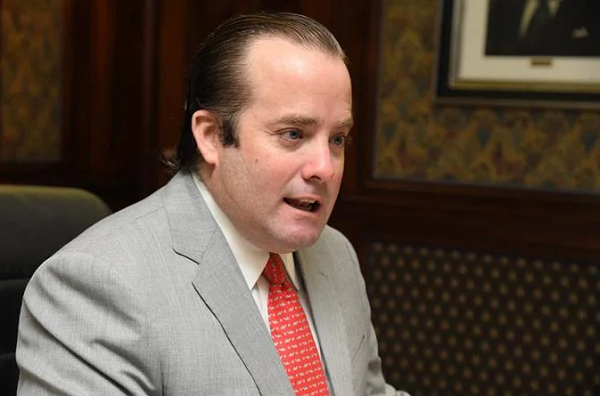 The president of the ruling Modern Revolutionary Party (PRM) Jose Ignacio Paliza favors using simple math to determine the party that represents the second majority in the Senate. The senator would then be chosen for the National Council of the Magistracy, the government body that chooses the higher courts' judges in the Dominican Republic.
The simple numbers are four PLD senators compared to seven senators in the new People's Force (FP) political party of former President Leonel Fernandez. The seven include Felix Bautista and Dionis Sanchez who were elected on the PLD ticket and then crossed over to the FP.
Fernandez formed the party when splitting from the PLD after disputing the 2019 party primary. Fernandez was the president of the PLD until leaving the party to found the FP.
The PRM has 19 senators, the FP has seven and the PLD has four. There is 1 PRSC senator, one DxC.
The senators by political party are:
Dominicans for Change (DxC)
Santiago: Eduardo Estrella
Social Christian Reformist Party (PRSC)
La Vega: Ramón Rogelio Genao
Modern Revolutionary Party (PRM)
Puerto Plata: Ginnette Altagracia Bournigal
Espaillat: Carlos Gómez
Monseñor Nouel: Héctor Acosta
Sánchez Ramírez: Ricardo de los Santos
Duarte: Franklin Romero
María Trinidad Sánchez: Alexis Victorio Yeb
Samaná: Pedro Catrain
Valverde: Edilberto Nolasco
Santiago Rodríguez: Antonio Marte
Monte Cristi: Moreno Áreas
National District: Faride Raful
Santo Domingo: Antonio Taveras
La Romana: Iván Silva
El Seíbo: Santiago Zorrilla
Monte Plata: Lenin Valdez López
Hato Mayor: Venerado Castillo
Azua: Lía Ynocencia Díaz Santana
Peravia: Milcíades Franjul
Bahoruco: Melania Salvador
People's Force (FP)
Hermanas Mirabal: Bautista Rojas Gómez
Dajabón: David Rafael Sosa
La Altagracia: Vigilio Cedano
San Cristóbal: Franklin Rodríguez
San José de Ocoa: José Antonio Castillo
San Juan: Félix Bautista
Pedernales: Dionis Sánchez
Dominican Liberation Party (PLD)
San Pedro de Macorís: Franklin Peña
Elías Piña: Iván Lorenzo
Barahona: José del Castillo Saviñón
Independencia: Valentín Medrano Pérez
Read more in Spanish:
El Dia

El Dia

29 October 2020