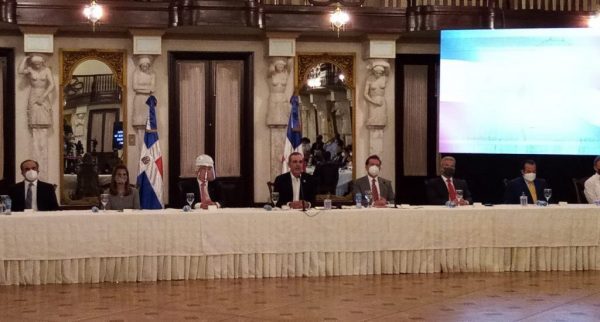 President Luis Abinader announced the creating of the Presidential Table for Industrialization (Mesa Presidencial de la Industrialización). The plan is to reactivate free zones and the industrial sector to add 200,000 jobs, attract investment, and compete in international markets. Abinader spoke during an event streamed from the Presidential Palace on 28 October 2020.
"Despite the problems we are now experiencing due to the pandemic, the Dominican Republic continues to be an attractive country for industrial investment. There is a lot of interest," Abinader stressed.
The head of state said that many businessmen are showing "unprecedented" confidence in the present and future of the country.
"This initiative could mean more than 200,000 new jobs in our country, if we do what is necessary," he said.
The decree establishes that the Presidential Industrialization Table is a mixed, public-private body. The President of the Republic presides the Table. Other members are: the Minister of Industry, Commerce and MSMEs, coordinator; the ministers of Foreign Relations, Hacienda, Economic, and Higher Education. Also the executive directors of the National Competitiveness Council (CNC), Free Zones Council (CNZFE), Export and Investment (ProDominicana), Customs Agency (DGA), Center for Industrial Development and Competitiveness (Proindustria), Tax Agency; and Vocational Training Institute (Infotep).
For the private sector, the members are José Vitienes, Luis Molian Achécar, Manuel Enrique Tavárez, Samuel Conde, Samuel Félix García and Fernando Capellán, Ligia Bonetti, Celso Marranzini and Christopher Paniagua.
The board reports directly to the President and is under the Ministry of Industry.
The board will prepare a National Industrialization Plan. The decree declares industrialization is a national priority and calls for the strengthening of competitiveness.
Read more in Spanish:
El Nuevo Diario

N Digital

28 October 2020