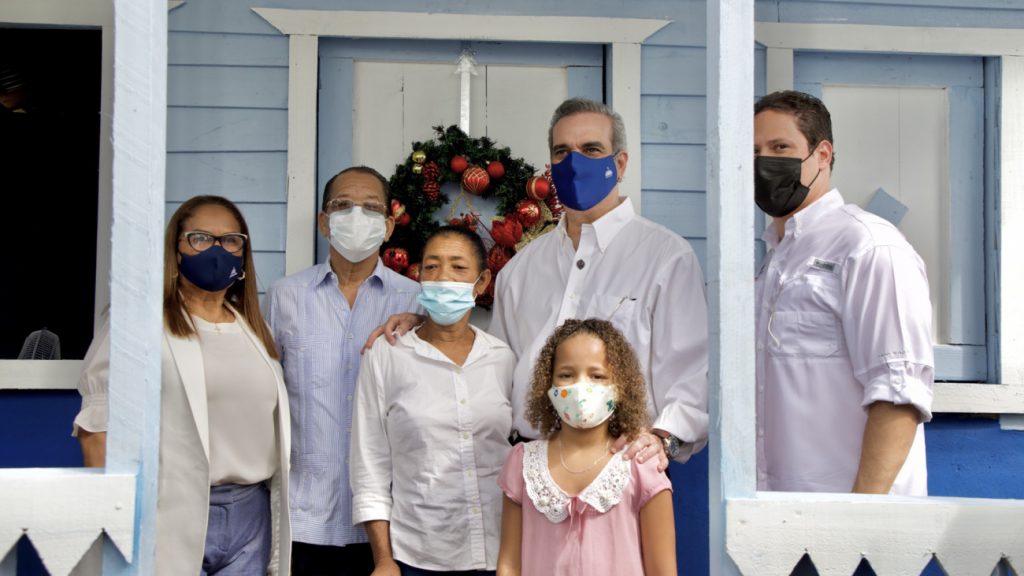 President Luis Abinader was declared visitor of honor in San Francisco de Macoris, receiving the keys to the city from Mayor Siquio Ng de la Rosa during his visit this past weekend. It was one of the highlights of his two-day visit to Duarte province.
During the visit, President Luis Abinader announced RD$25 million is now available for renovations at the city produce market. Abinader toured the market. He met with vendors and owners of the shops. He said that overall, RD$70 million has been allocated for the improvements at the market. The city government will only have to contribute RD$10 million to complete the project.
During his visit to Duarte province, President Luis Abinader was present for the groundbreaking of a biomass boiler at the Nestlé Dominicana. The largest company in the northeast, the multinational announced it is investing US$70 million from 2020-2023. Pablo Wiechers, Nestle market head Latin America Caribbean, said the new facility reflects the importance the company gives to green energy. He explained Nestle is a major buyer of farm produce, sourcing vegetables, herbs (oregano and turmeric), onions and fresh milk locally. Switzerland Ambassador Urs Robert Schnider also spoke at the event, highlighting the contributions of Nestle Dominicana.
During his visit to San Francisco, President Abinader announced the government will sponsor virtual concerns employing Dominican performers, especially during the Christmas holidays.
Abinader announced the government is making RD$23 million available to the Northeastern Catholic University in San Francisco de Macoris to finish its medical school facilities. Monsignor Fausto Ramón Mejía Vallejo received the President's good news during his visit to the university this weekend.
During the visit to San Francisco de Macoris, the Presidency announced he has issued Decree 621-20 that assigns "national interest" and top priority to the cultivation and export of cacao (the chocolate bean). The Decree instructs the National Cacao Commission to draft an action plan to expand cacao exports in two months. The Abinader administration announced low-cost financing for 300,000 tareas (1 tarea = 629 square meters) and a credit line for RD$800 million for cacao producers.
President Abinader also said that 500 households are being rebuilt in San Francisco de Macoris as part of the government "Dominicana se Reconstruye" program that assists victims of heavy rainstorms this year.
Read more in Spanish:
Presidency
Presidency
Presidency
Presidency
15 November 2020