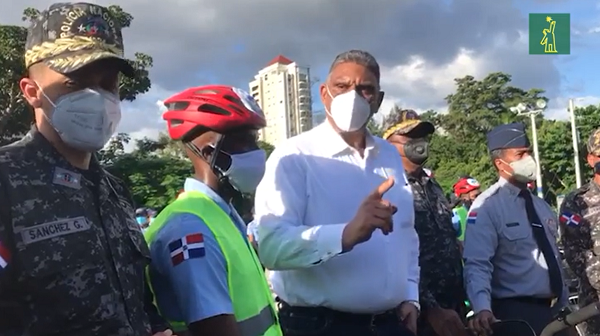 An elderly man was assaulted about a week ago when bicycle riding in the Mirador del Sur Park. On Monday, 16 November 2020, the Ministry of Interior & Police announced 70 agents will be patrolling the park. The Police earlier had announced the arrest of the man who assaulted the 70-year old to rob him of his bicycle.
The new Mirador del Sur police patrols are divided into three shifts, from 5am to 7pm.
The Ministry of Interior announced patrols are now 153 at the city parks. These include the Botanical Gardens, Columbus Lighthouse, National Zoo, Independence Park and the eight-km long Mirador del Sur Park.
Read more in Spanish:
Diario Libre
16 November 2020