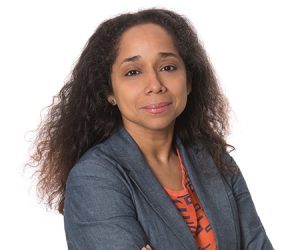 The Biden-Harris Transition Team announced that Dominican-born Julissa Reynoso Pantaleón is named the chief of staff to Jill Biden. Reynoso migrated to the United States from Hermanas Mirabal (Salcedo) province when a child.
During the Obama-Biden administration, Reynoso served as US ambassador to Uruguay and deputy assistant secretary of state for the Western Hemisphere in the US Department of State. She is recognized for her work developing comprehensive security and rule of law strategies for Central America and the Caribbean. She is a partner at the Winston & Strawn law firm.
Reportedly, Reynoso served as vice president of the finance committee of the Democrat Party during the Biden-Harris campaign.
Reynoso serves on the boards of several nonprofit and advocacy organizations, and was on the faculty of the Columbia Law School and Columbia's School of International and Public Affairs. She serves as trustee for New York-Presbyterian Hospital and for Columbia University, and is on the Board of Directors of the Lawyers' Committee for Civil Rights Under the Law and the Truman National Security Project.
Reynoso migrated to the United States at the age of seven, and grew up in the Bronx, New York City. She clerked for Judge Laura Taylor Swain of the Southern District of New York. She is a graduate of Harvard University, the University of Cambridge, and Columbia Law School.
Read more:
Build Back Better

New York Times

WKBW

17 November 2020