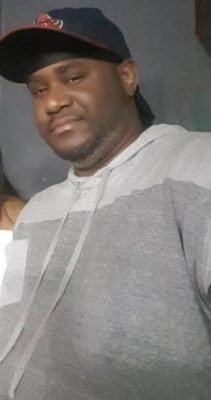 Two police were injured when Ruben Darío Jiménez, the fugitive charged with the murder of four, fired against them. Jiménez would die in the clash with the Central Criminal Investigations Agency (Dicrim) unit.
The Police officers had located Jimenez at a motel in eastern Santo Domingo and had zoned in to arrest him. Jiménez fired shots at the officers.
Jimenez was accused of the murder of his former spouse 25-year old Leyda Estelin Vicente Sánchez and three of her relatives. The Police had been on his trail for eight days. On 8 November, he had murdered Vicente, her parents, 52-year old Angel Rober Vicente Montaño and 50-year old Mercedes Orfelina Sánchez Suazo and a former brother-in-law, 47 year old Henry Antonio Feliz Gómez. In the Brisas del Edén murder case, Jimenez also injured a 26-year old sister of his former spouse Orly Vicente Sánchez, who was the only to survive the masacre.
The Vicente Sánchez family had accused the state prosecutors of not acting in time to prevent the domestic violence tragedy. About a month ago, the Santo Domingo provincial prosecutor's office issued a restraining order against Rubén Darío Jiménez Pérez for his constant attacks on Leyda Esterlin Vicente Sánchez, 25, with whom he had two children. After the murder, Jimenez ran.
As reported, Jimenez died of bullet wounds inside a Mazda vehicle after the men drove into a cabaña in the Presidente motel in San Isidro, eastern Santo Domingo. 20-year old José Luis Mañón Figuereo, who accompanied Jimenez in the vehicle, also died in the shooting.
The police said the deceased had with them two illegal guns and a rifle and three cell phones.
N Digital reported the injured police are sergeant Juan Carlos Baez Francisco injured of bullets in the leg and abdomen, and corporal José Jiménez Aragones who was shot in one of his buttocks. The police were taken to the Dr. Darío Contreras Hospital and the National Police General Hospital.
Read more in Spanish:
El Dia

N Digital

Listin Diario

Proceso

18 November 2020