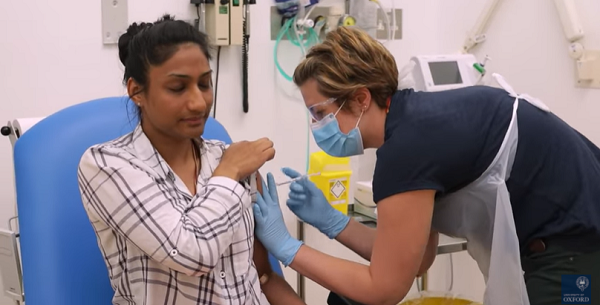 The Chamber of Deputies ratified on 17 November 2020 the contract signed by the Dominican government and AstraZeneca UK Limited to supply 10 million doses of the Covid-19 vaccine. The contract was signed on 30 October 2020. It estimates a price per dose of US$4. The vaccine is expected to be available in the second quarter of 2021.
The contract reads: "The State shall cover the total price as follows: (i) a non-refundable payment of 20% on the effective date of the contract; (ii) a payment of 40% when the vaccine is approved by the Dominican health authorities, the United Kingdom's Medicines and Health Products Regulatory Agency (MIIRA), the United States Food and Drug Administration (FDA) or the European Medicines Agency (EMA); and (iii) a payment or several payments of the remaining 40% to the extent that the doses are delivered to the State".
As for the cost of vaccines, the document indicates: "the estimated cost of US$4.00 per dose may be increased up to 20%, in which case the State will assume the difference in cost, or beyond 20%," but in no case will the cost of each dose exceed US$6.00.
The University of Oxford developed the vaccine named AZT1222.
Its application to prevent the spread of the coronavirus consists of two vaccines per person.
The contract is subject to approval of the Dominican Congress and passing of the clinical trials that are in progress. Rafael Mendoza, president of AstraZeneca for Central America and the Caribbean signed the agreement at the Presidential Palace. Vice President Raquel Peña signed for the Dominican Republic.
The UK government has reserved 100 million doses of the vaccine and would be the first to apply the vaccine, possibly by the end of December 2020. In the race for the world to have the Covid-19 vaccine, some sources say the AstraZeneca vaccine could be the first to be rolled out. The Oxford vaccine is easier to store and roll out because it can be stored at refrigerator temperatures and does not need the Pfizer vaccine's freezing temperatures.
Read more in Spanish:"
Listin Diario
CNA
18 November 2020