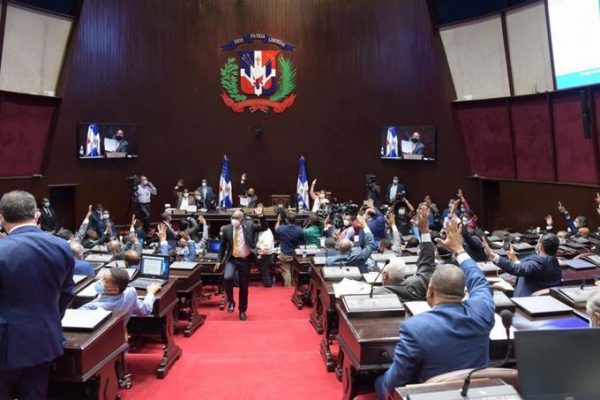 The Chamber of Deputies approved on Wednesday, 19 November 2020 in two consecutive readings the bill that modifies Article 144 and repeals Article 145 of the Civil Code, regarding the age requirement for girls to marry in the Dominican Republic. Articles 144-145 authorize child marriage for girls older than 15 years and who have parental and judge approval.
The bill now goes to the Senate of the Republic.
During the debates, four deputies presented amendments to the bill presented by Jose Horacio Rodriguez of Alianza Pais-National District.
Of the four proposed modifications, only one, made by deputy Pedro Botello, was rejected. This one sought to penalize men who brought a minor home to live in a "free union.
One of the approved amendments incorporates into the bill fines of 50 to 100 minimum public sector salaries and a lesser penalty of imprisonment of two to five years and annuls the hypothetical marriage celebrated.
Deputy José Horacio Rodríguez presented the bill on 3 September. The bill establishes a minimum 18 years for a girl to get married. The bill had stagnated in Congress until President Luis Abinader assured its backers that his government and the PRM party position was one of zero tolerance to child marriage.
President Luis Abinader had assured that his government assumed zero tolerance to child marriage and presented a series of actions to eradicate the laws that allow a person under 18 years old to get married.
The passing of the bill is seen as an important step against child abuse. Virginia Saiz, director of Plan International in the Dominican Republic, warns that child marriage is a cultural problem. She says people here see as normal that a minor co-habit with an older person. She said for these people, the girls are given an opportunity to get ahead.
Saiz explained that this problem must be tackled from the point of view of parenting and its message. Nevertheless, she said that by addressing the legality of child marriage, the country is taking a first step in the fight against children's marital union.
Read more in Spanish:
Listin Diario
Z101 Digital
19 November 2020