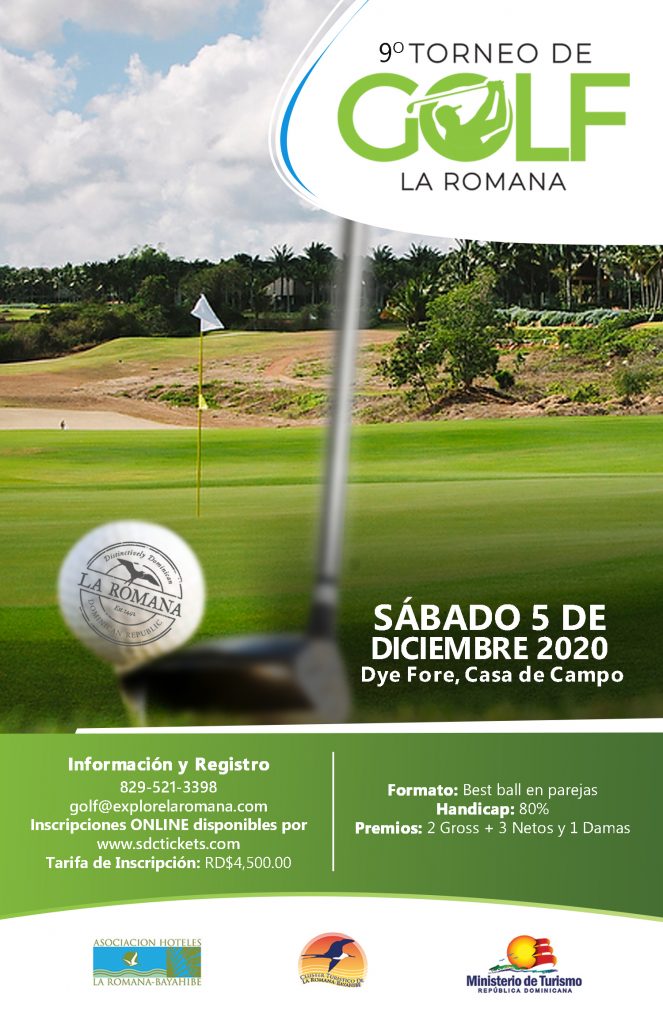 The La Romana Association of Hotels and the Tourist Cluster La Romana-Bayahibe announce the 9th edition of the La Romana Golf Tournament. The tournament will be held on Saturday, 5 December 2020 at the Dye Fore Golf Course in Casa de Campo. The organizers expect a participation of 100 golfers.
The event seeks to remind local visitors and those from around the world that La Romana is the preferred destination for golfers, say the organizers.
Speaking for the regional tourism organizations, Andrés Fernández, said the tournament seeks to boost the tourism industry through sports.
The tournament will be played with the format Best Ball in pairs, with a handicap of 80%. RD$4,500 per person. There will be a category for ladies.
For more information, write to golf@explorelaromana.com or register directly at SDCTickets
18 November 2020