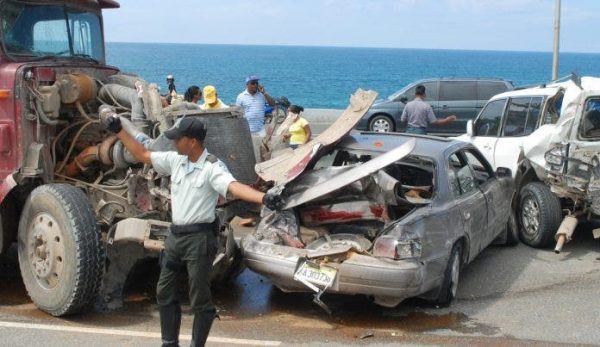 Traffic authorities are alerting drivers to pay exceptional care when driving near curfew cut times. The authorities say there is a spike in accidents and many are caused by reckless driving as commuters rush to get home before the evening deadline. The director of the Ney Arias Lora Trauma Center, Dr. Julio Landrón says they have assisted more than 9,000 people injured in traffic accidents so far this year. This compares to 8,700 for all of last year.
Landrón says that motorcyclists are involved in more than 70% of the cases they have cared for at the hospital. He called for government road safety to unite and launch a major awareness campaign so that the population understands the need to abide by traffic laws to reduce accidents.
Dr. Landrón explains that the number of deaths due to traffic accidents has increased in the country, registering in the last report some 36.7 deaths per 100 thousand inhabitants. He warned if the trend continues, the year could end with around 4,000 deaths due to traffic accidents.
Read more in Spanish:
El Dia
Listin Diario
18 November 2020