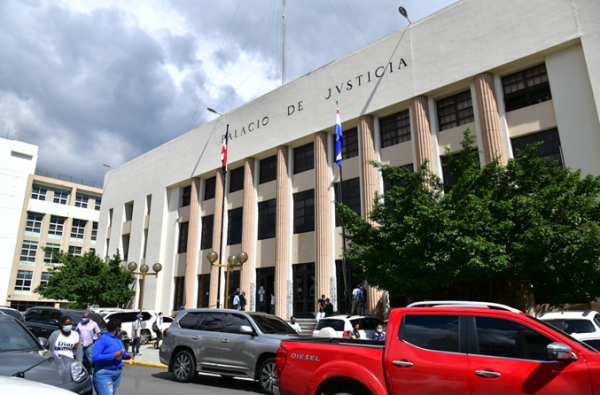 The new management at the Palacio de Justicia temporary jail facility in Santo Domingo sent in a canine unit and a dozen surveillance agents on Wednesday, 18 November. The jail, a dependency of the National District Prosecution Office, was intervened late on Monday. The Attorney General Office ordered the jail to now operate under the New Penitentiary Model System after finding serious irregularities in its operation.
The jail houses prisoners in custody that have not yet been sentenced or received bail.
The Attorney General's Office argues that the takeover seeks to prevent prisoners from paying perks to ensure that they are treated with dignity.
According to the Attorney General's Office, the intervention took place, after the office received multiple complaints that defendants were being charged up to RD$35,000 per night for privileges. The charge depended on the apparent economic capacity of the detainee's family.
"The authorities have an obligation to end, with the support of all of society, the shame that there may be prison facilities where charges are made as if they were a hotel," warned the PGR in a press release.
The Attorney General's Office said that the takeover operation began at 5pm on Monday, 16 November 2020 in coordination with the director of the National Police, Major General Edward Sánchez González. At the time of the intervention, there were 64 men and five women detained at the jail. These received antibody tests for Covid-19.
Patricia Lagombra of the New Penitentiary Model said that the prisoners would receive food rations and a small commissary will operate to make it easier for inmates to purchase basic goods at affordable prices.
Read more in Spanish:
Listin Diario
DR1 News
18 November 2020