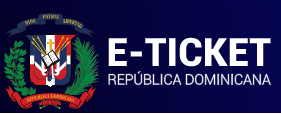 The Ministry of Tourism announces that the start of implementation of the Portal of Electronic Ticket of Entry and Exit of the Dominican Republic for 29 November 2020. Travelers will need to use it to register and fill out the information required by the Migration and Customs agencies and the Ministry of Public Health. It will be a required form for all passengers entering or leaving the Dominican Republic, whether they are Dominican or foreigners. This digital form will replace the paper forms used at present.
From 29 November until 1 January 2021 paper forms will still be allowed. As of January 2021, the online form will be mandatory and exclusive of use. This form must be filled out before entering Migration.
The form can be accessed through the following link: E Ticket. The online page also contains the steps for filling out the form and is available in English and Spanish.
See frequently asked questions at: https://viajerodigital.mitur.gob.do/
Tourism Minister David Collado says the new system will speed up transit through airports and adds to the health protocols in place to prevent the spread of Covid-19.
Other reports are that the form will be available for passengers arriving to Las Americas International as of 25 November 2020.
Read more in Spanish:
19 November 2020