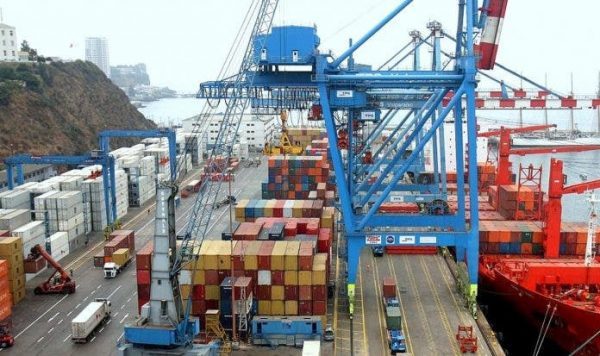 The partial lockdown in the Dominican Republic lead to a reduction in imports this year. Customs Agency (DGA) reports total imports from January to October 2020 were US$13.96 billion, a decline of 21% compared to the same period in 2019. Exports are down slightly, too due to the economic and health crisis. The slide reflects the collapse of the tourism industry and reticence of local consumers to buy more than essential items, especially in the first two quarters of the year.
In the case of total exports, the trade data shows a fall of 3.12% for the first 10 months of the year compared to last year. Imports are down 19.08% in October 2020, according to statistics from the Customs Agency (DGA).
The DGA reports that exports not under the free zone regime were up 0.15% and reached US$2.98 billion of the US$8.07 billion total exports. Of these 87% were exported to Switzerland (gold and silver) with a 29.71% market share. Other importers of Dominican products were the United States 13.78%, Canada 12.22%, Haiti 11.66%, Puerto Rico 5.30% and China 3.96%.
Customs Agency director Eduardo Sanz Lovaton says that collections have increased from RD$442 million a day to more than RD$660 million.
Read more in Spanish:
El Dia

20 November 2020