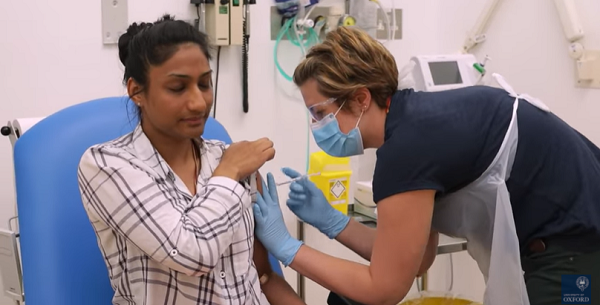 The Ministry of Public Health is hopeful the national Covid-19 vaccine campaign will begin no later than March of next year. Interviewed on El Dia TV on Channel 11 by journalists Huchi Lora, Edith Febles and Carolina Santana, Health Minister Plutarco Arias said the first vaccines should arrive in February.
Dr. Arias is confident the country will be inoculating health care workers by March, at the latest. The Dominican Republic contracted the vaccines with the British-Swedish pharmaceutical company, AstraZeneca that has developed the vaccines with the University of Oxford in England. The country has made an advance deposit to buy 1 millon doses of the vaccine. The second dose is required 28 days and immunity lasts for four months. Recent reports from AstraZeneca say it may be possible that only half dose be needed in the first dose. This would increase the number of persons that could be vaccinated with the first allotment.
The DR is part of the World Health Organization's WHO-COVAX Facility that seeks to ensure equitable distribution of accessibly-priced vaccines to wealthy and low and middle-income countries. Most Caribbean states have in place arrangements and support measures for the purchase of the Covid-19 vaccines. The COVAX Facility is making two billion doses of the vaccine available for equitable distribution globally by the end of 2021.
Dr. Arias said that the government has also contracted vaccines with two other manufacturing groups that were not named in the interview. He is optimistic the DR will be of the first countries to begin to inoculate people here. A first batch of four million doses is expected this spring.
Health care providers and police are the priority groups to first get the vaccine. The next priority goes to those older than 65 years, and persons that suffer from medical conditions that make them especially vulnerable to the virus.
Dr. Arias said the plan is not to inoculate children, but the government will provide to vaccinate the entire Dominican population.
Listen to the interview El Dia (1:09:30)
Listin Diario

23 November 2020