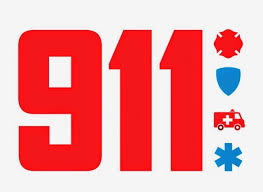 People in the eastern provinces of Hato Mayor and El Seibo can now benefit from the 911 National Emergency Attention and Security System services. An estimated 177,000 inhabitants will benefit. With Hato Mayor and El Seibo, the 911 Emergency System has a 91% national coverage. It is present in 109 municipalities in 24 of 32 provinces and the National District. The service began on Thursday, 26 November 2020.
"The Dominican Government is committed to creating the conditions to improve citizens' quality of life throughout the national territory and the expansion of 9-1-1 is an important step in that direction," said Minister of the Presidency Lisandro Macarrulla.
The official said that the mission is to bring emergency services closer to the population so that moments of anguish and despair in cases where life is in danger are a thing of the past and so that health and safety are a right for Dominicans.
The executive director of the 9-1-1 System, Army Brigadier General Vicente Mota Medina highlighted the importance of this service reaching the municipalities of Hato Mayor del Rey, Sabana de la Mar, El Valle, El Seibo and Miches.
"From this moment on, both provinces will have this public service that will protect their people and provide attention with the highest quality and professionalism in emergencies that may arise," he remarked during the launching of the service in those provinces.
Mota Medina called on citizens to use the service responsibly. He explained that when misused, a real emergency could be left unattended, placing another person's life at risk.
To guarantee the service's effectiveness in these provinces, the National Police will have a team of 195 agents distributed in all its municipalities, with 17 vehicles and 66 motorcycles. At the same time, the National Health Service (SNS) will have 240 workers, including doctors, nurses, paramedics and drivers, in addition to 13 ambulances and the same number of motorcycles.
But in addition to that, to attend to the roads and streets of the provinces, the municipal workers will have 29 agents from the Transit Security and Ground Transportation Agency (Digesett), who will have two vehicles and five motorcycles.
The San José de Ocoa service is scheduled for its launch event on Friday, 27 November at the Rancho Francisco in San José de Ocoa.
27 November 2020