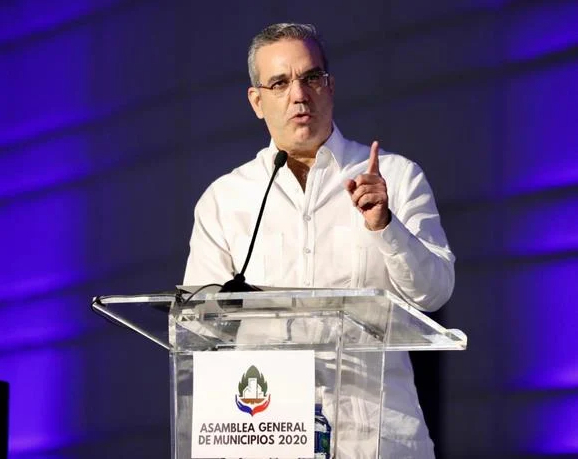 President Luis Abinader attended the 2020 General Assembly of Municipalities at Hard Rock Hotel & Casino Punta Cana and brought some very good news with him. He announced that starting in the 2021 budget, the nation's cities would be receiving a raise in their government allotment.
Abinader addressed the mayors of the country's 158 municipalities and said that his administration had reached an agreement with the Dominican Municipal League and the Dominican Association of Municipalities (Fedomu) to increase their funding by 1% in 2021 and another 1% increase each year, to bring the percentage to 6% of the National Budget by 2024.
More government resources for the cities has been a major issue for many years. The law establishes municipalities should receive 10% of the National Budget. Yet this law has never been fulfilled. Since 2016, the budgetary allotment has hovered around 2.8 and 2.9%, with most city governments focus on offering basic services, such as garbage collection, and expect the central government to fund infrastructure works.
The President said that starting in 2021, the Dominican Municipal League, the Office of the Controller and the Ethics Agency would meet to work out training programs for municipal leadership and governance to ensure that good use is given to the additional funds. He expects the city governments will use the funds to build needed public works.
Read more in Spanish:
Listin Diario
El Caribe
30 November 2020