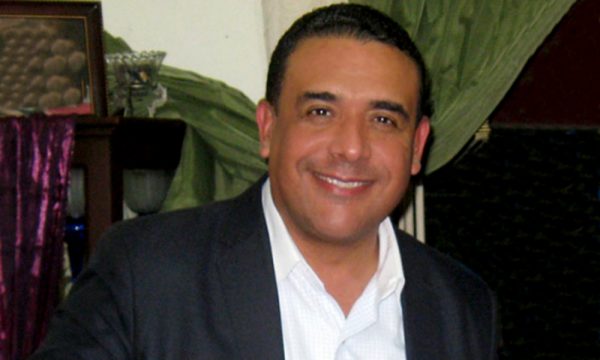 Defense lawyers of 10 arrested in "Anti-Octopus" (Operación Anti-Pulpo) Operation are getting six days to study the accusations against their clients. The accusations are documented in a 267-page prepared by prosecutors at the Justice Department and the Specialized Anti-Administrative Corruption Agency (Pepca).
The case would resume on Sunday, 6 December 2020. The corruption case focuses on Juan Alexis Medina, the youngest brother of former President Danilo Medina. In addition to Juan Alexis Medina, others arrested are for collaboration in government contracting using the family ties of Juan Alexis Medina to government.
The case focuses on Juan Alexis Medina's involvement in companies that won millionaire supplier contracts with the Fund of Capitalized Companies (Fonper), the Ministry of Public Health and the Office of Supervising Engineers of Public Works (Oisoe).
Alexis Medina and 10 others are in jail at the Palacio de la Justicia jail in Ciudad Nueva. A team of 19 lawyers, including Carlos Salcedo, Tiago Marrero Rodríguez, José Miguel Minier and Joaquín Zapata will be defending the accused. The defendants are: Alexis Medina Sánchez, Carmen Magaly Medina Sánchez, Francisco Pagán, Fernando Rosa, Juan Esteban Suriel Suazo, Lorenzo Wilfredo Hidalgo Núñez (Freddy Hidalgo), Rafael Antonio Germosén Andújar, Aquiles Alejandro Cristopher Sánchez, Domingo Antonio Santiago Muñoz and José Dolores Santona Carmona. They are in jail at the Ciudad Nueva Palace of Justice.
The media has been sharing some of the accusations of the case that focuses on the first term of President Danilo Medina. These include that Juan Alexis Medina Sánchez handled RD$4.8 billion in contracts with the government, related to the Police, the Ministry of Public Health, and the electricity sector, among others. His defense lawyer Carlos Salcedo has said he had 19 companies. The case focuses on eight of these companies and their contracting under the Medina administration.
The file also looks into Juan Alexis Medina companies that benefited from receiving more than RD$1.6 billion in contracting with the Office of Supervisory Engineers of Public Works of the Presidency (OISOE) when Francisco Pagán was the head. Pagán is accused of irregularities in contracting.
Likewise, the file reveals that Fonper under Carmen Magalys Sanchez Medina, a sister of former President Danilo Medina, authorized RD$78 million in disbursements to a foundation under her sister Lucia Medina Sanchez. At the time, Lucia Medina was deputy for the province of San Juan de la Maguana.
Read background on the case in DR1 News
Read more in Spanish:
Hoy
1 December 2020