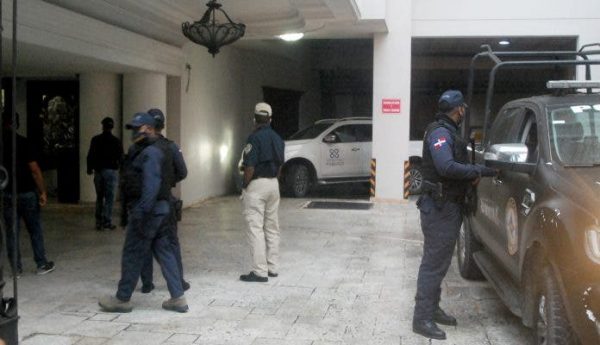 The Justice Department reports that more searches have been carried out. The media reported on the search and holding of the apartment of former Dominican ambassador Victor Guillermo Libran at the Torre Wind Seralles. As reported, several boxes were removed from the apartment. At the time of the search, there was no person in the apartment.
Also reported, was the search of the apartment of former director of the Office of Supervisory Engineers for Public Works (OISOE), Francisco Pagán at Torre Alco Paradisso. Pagán was one of the first 10 arrested in the Anti-Octopus (Operacion Anti-Pulpo). The investigation is looking into ties of a brother of former President Danilo Medina, government contractor Alexis Medina, with the Ministry of Public Health, government power distribution companies, OISOE and the Fund for Capitalized Enterprises (Fonper).
The head of the investigation, Wilson Camacho of the Specialized Anti-Administrative Corruption Agency (Pepca) says that dozens of investigations are ongoing. Several persons are being questioned for opening other cases in the future. He said what has happened is just the start. In a note from the Justice Department, the Pepca director said that engineer Cesar Prieto, who committed suicide on Tuesday, was not on the list of those investigated for Operation Anti-Octopus.
Read more:
Justice Department
Diario Libre
El Dia
Diario Libre
El Caribe
Listin Diario
DR1 News
4 December 2020