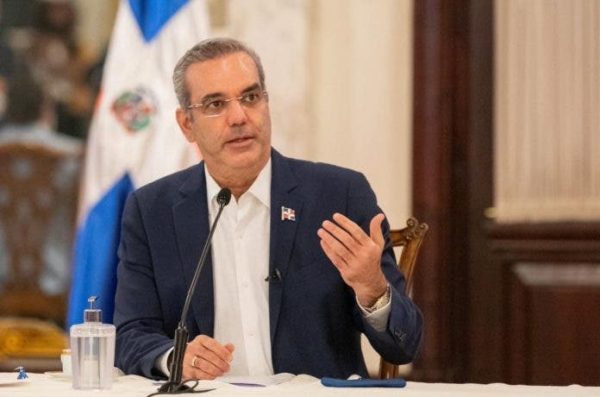 President Luis Abinader has sent his government officials an open letter with a request that seems to reveal even he is surprised with the recent actions of the Specialized Anti-Administrative Corruption Prosecution Agency (Pepca). The Justice Department agency presented this week a comprehensive file in the recent corruption case that involves the younger brother and two sisters of former President Danilo Medina. Pepca presented a comprehensive 267-page file with details that reveal the widespread complicity of government officials in the billionaire business deals of Alexis Medina, the former President's youngest brother. The file was leaked to the press.
"The Justice Department has full freedom to investigate and submit to justice any case that involves any action against Dominican patrimony. I ask that we do not generate a circus of persecution, nor a show of infamy that drags us all through the mud, because justice is not revenge," said Abinader. He warned of the possible consequences of the actions of the Justice Department. "We cannot, because of the responsibility of the positions we hold, divide the country, nor polarize it," he stated in the letter.
President Luis Abinader appointed former Supreme Court of Justice Miriam German as Attorney General, Yeni Berenice Reynoso as National District prosecutor and Carlos Pimentel at the Procurement Agency. When making the announcement of their appointments, the President had said these should act independently from politics and autonomously from the Executive Branch.
In the recent open letter, the President states: "The Justice Department has the total freedom to investigate and submit to justice any case that involves actions against the patrimony of Dominicans."
"Our best argument upon what has been revealed these days is the work involved may serve as example and transparency," said the President. He stressed that his government officials need to act transparently with the awareness that all eyes will be on how taxpayer money is used. "The magnifying glass was already on us. And now it will be more than before. That is why I reiterate my request for total and absolute honesty. This government has declined the power exercised by past governments of the control of the Justice Department. Whoever commits an illicit act will not be protected. Be who that person is. I gave my word, and it will be that way," writes the President in his appeal to his government officials.
After the arrests of Alexis and Carmen Magaly Medina Sanchez, former President Danilo Medina complained: "I want to express my indignation at the abusive way in which the detained comrades were treated. Among them my two brothers. I believe that this is the first time that we are facing the use of the power of the state to use it in an inconsiderate, outrageous and abusive manner, and that is typical of cowards."
Read more in Spanish:
N Digital
N Digital
3 December 2020