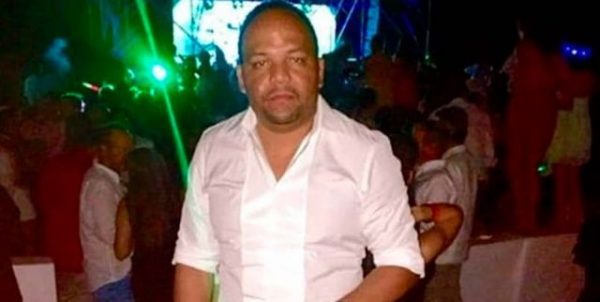 The Justice Department presented charges against drug kingpin Cesar Emilio Peralta (The Abuser). The indictment also includes 43 other individuals linked to the criminal network. Peralta had been on the run since August 2019. He was arrested in December 2019 in Colombia.
The National District Attorney's Office and the Specialized Anti-Money Laundering and Terrorism Financing division of the General Attorney's Office filed the accusation on Tuesday, 8 December 2020 against those involved in the César Emilio Peralta drug trafficking network.
The document, signed by the National District Attorney Rosalba Ramos and the head of the Specialized Anti-Money Laundering and Terrorism Financing Attorney Luis Gonzalez, indicates that the network mobilized approximately RD$3.5 billion in the Dominican Republic.
According to the file deposited by the coordinator judge of the Instruction Courts of the National District, among the new persons accused in the case are Melchor Antonio Alcantara Damirón, construction entrepreneur; Genri Daniel Santana Badía, Jhonan Alexander Ureña Martínez, Biancis Evangeline Castellanos Miranda, Reynaldo Alberto Canela and Ramón Reinaldo Guerra Molina, among others.
The spouse of "César El Abusador", Marisol Franco; José Bernabé Quiterio (El Niño), Manuel Sánchez Pérez (Pupilo), Johanny Paniagua, Yadher Rafael Vásquez Araujo (Jake Mate) and Edward Patricio Montero Cabral (El Zapatazo) had been charged in the first phase of the case.
Also accused are Alan Gilberto Bueno Alcéquiez (Alan Dólar), Rafael Reyes, Rodolfo Cedeño Ureña (El Comandante), Heriberto de la Cruz Pérez (Erick Aqua), Lidio Peña Mota, Jeifry del Rosario Gautier, José Tapia Pérez (Bola Negra), Baltazar Mesa (El Maestro) and Sergio Gómez Díaz.
Read more:
El Dia
US Embassy
9 December 2020