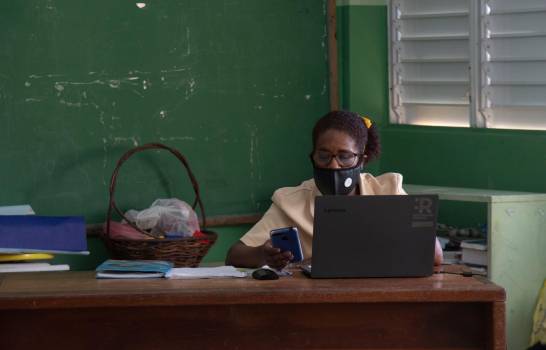 Diario Libre investigative reporters question the emergency tender carried out to purchase 752,000 laptops and computers and peripherals for public schools students and teachers and another 188,000 for small business programs. The purchase would be for RD$10.2 billion. The government had budgeted up to RD$12.06 billion for the tender.
Diario Libre raises a red flag after finding that Madison Import SRL, a company owned by an alternate for a member of the state-owned Banco de Reservas board of directors, is one of the winners. Diario Libre investigations found indirect ties to Maximo Montilla, the brother-in-law of former President Danilo Medina, who is investigated for irregularities in big-time procurement during PLD governments. Montilla's Laugama Limited sold the company to BanReservas board member Anel Marcial Veras in 2010. Diario Libre says that another Madison Import shareholder is Victor Hipolito Sanchez Feliz, a politician who was elected as a deputy for the Dominican Liberation Party (PLD) in 2010 and then ran for senator for the ruling Modern Revolutionary Party (PRM) in the 2016 election.
Another winner of the tender is Omega Tech, a well known electronic devices store that the media says still has open an investigation for tax fraud.
The Ministry of Education tender for the purchase of the electronic devices took place in December 2020 under the more relaxed National State of Emergency procurement rules. Only distance learning is allowed in the Dominican Republic for the 2020-2021 school year. The devices are purchased primarily for public school students and teacher online educational programs.
Journalist Altagracia Salazar in her morning radio show Sin Maquillaje called for the newly created Transparency Cabinet of the Abinader administration to investigate.
Read more in Spanish:
Diario Libre
DR1 News
DR1 News
Somos Pueblo
Altagracia Salazar Sin Maquillaje

7 January 2021