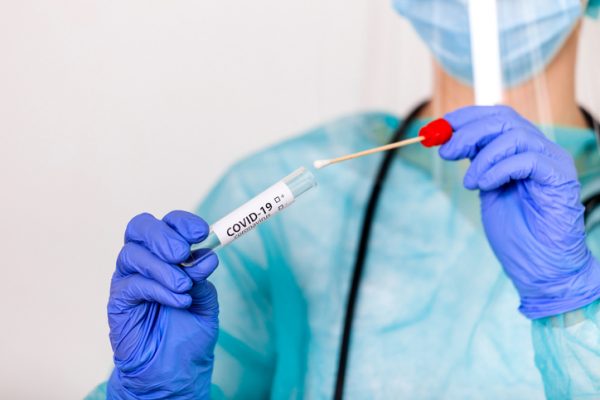 Journalist Josefina Medina writing for Hoy reveals the difficulties she confronted to find where a PCR test could be made in Greater Santo Domingo.
Abinader administration Health Cabinet head, Vice President Raquel Peña said during a press conference at the Presidential Palace that there were sufficient tests for all who needed them. Deputy Minister of Public Health Ivelisse Acosta also said the same during the weekly Wednesday press conference.
President Luis Abinader spoke of the expected arrival of new equipment that would increase the country's capacity to 14,000 up from 10,000 at present. But he did acknowledge in a recent press conference that private labs were having shortages of testing.
This was confirmed by the investigative report published in Hoy. Reporter Medina made numerous calls with few positive results. She concludes that it might be true there are sufficient tests, but the difficulty is locating where these are being carried out.
The most recent Covid-19 Report indicates that labs carried out a low 3,568 first tests, slightly above the already low 14-day average that is 3,372. Public Health Deputy Minister Ivelisse Acosta has explained that several private labs were closed over the holidays. The country can process 10,000 PCR tests a day. The previous 14-day average was 4,929.
Read more in Spanish:
Hoy
Presidency
7 January 2021