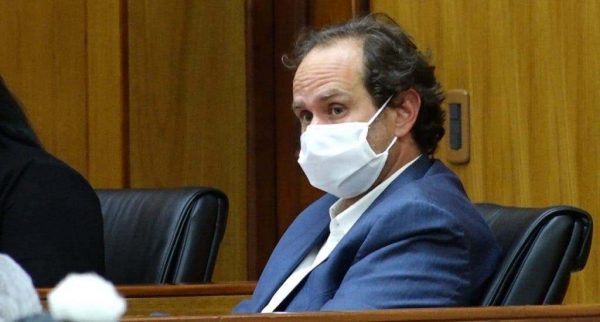 The US$92 million bribes scandal resumed on Friday in Santo Domingo. The case is being televised and streamed but on Friday, 8 January 2021, the testimony of Mauricio Dantas Bezerra, the Odebrecht construction firm legal officer who signed the US$184 million penalty deal with the Dominican government, was not aired at a request of the defendants.
Listin Diario reports that Bezerra said Odebrecht commercial representative Angel Rondón, lawyer Conrado Pittaluga and former Minister of Public Works Víctor Díaz Rúa received the bribes. A US court determined Odebrecht paid bribes for US$92 million to obtain government construction contracts.
The executive added that Odebrecht used a scheme of "offshore accounts," such as Consultora del Sur and Landfield, through which payments were made on behalf of the company.
The Attorney General Office says that Odebrecht operated its bribes division in the Dominican Republic from 2015 to 2016.
In addition to Dantas Bezerra, other Brazilian Odebrecht officers that will testify are: Rodrigo Maluf Cardoso and Marcelo Hofkke, who head the company in the DR since 2017.
The trial resumes on Monday, 11 January 2021 at 9am. Bezerra is expected to continue with his testimony.
Read more in Spanish:
Listin Diario

Listin Diario
10 January 2021