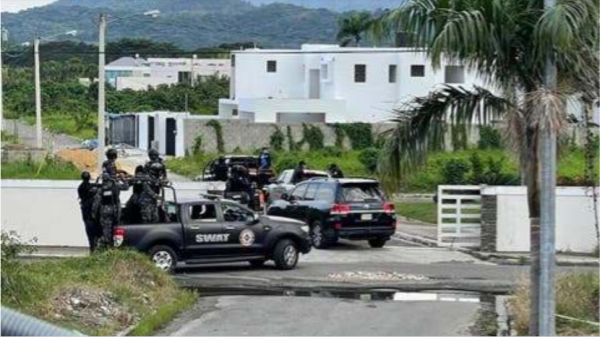 Judge Jose Alejandro Vargas issued the warrant for the raid on Saturday to the home of former administrator of the EdeNorte power utility, Julio Cesar Correa. Listin Diario reported that the prosecutors left with several boxes, packages and suitcases supposedly with documents for an ongoing investigation.
As reported, Correa was present when prosecutors and law enforcement officers raided his residence in Residencial Bartolo in La Vega.
From 2017 to 2019, investigative journalist Nuria Piera had presented several TV news shows with evidence of irregularities in the operation of the power utility that services the northern and central Dominican Republic.
Correo defense lawyer Emery Colomby Rodríguez confirmed the raid from around 4:30pm to 1:45am, but said her client was not jailed.
Correo was general manager of EdeNorte during the entire term of former President Danilo Medina, from August 2012 to August 2020.
The Presidency has reported on efforts to eliminate corruption and wasteful spending in the government-owned power utilities.
Read more in Spanish:
Listin Diario
N Digital
Nuria Piera
Nuria Piera
Nuria Piera
Nuria Piera
Nuria Piera
11 January 2021