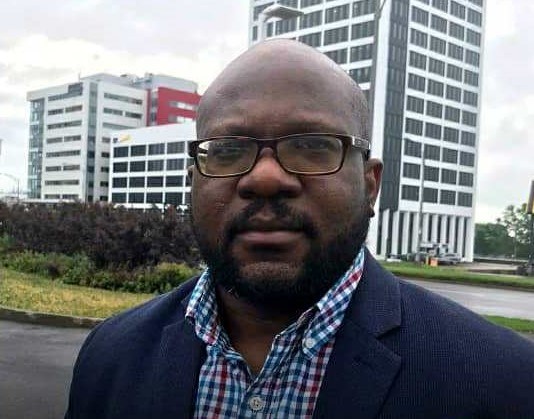 The constant political crisis in Haiti has been a major deterrent to development in that neighboring country. In an interview with El Dia, Haitian ambassador Smith Augustin provides insights into Haitian migration and the issues on the table. President Luis Abinader has met twice with Haitian President Jovenel Moise. Moise has announced parliamentary constitutional reform and elections in September 2021.
In the interview, Augustin explained he is a product of the Dominican university system. He studied at the Technology Institute of Santo Domingo (Intec) and did pastoral studies with the Jesuits at Centro Bonó.
He says his experience and that of thousands of Haitians that have studied here is positive and that is why so many students keep coming. He did not have statistics on how many Haitians study here. He said they could be 4,000 to 20,000.
He could not quantify the number of Haitians living in the DR. He said the Second National Poll in 2017 estimated these at 500,000 and more than 200,000 Dominicans of Haitian descent, for around 800,000 Haitians.
He said Haitians who live here are busy surviving and live with poor Dominicans, not giving a thought to racism or discrimination. He said Haitians are not a threat, they are just people seeking to make a living.
He explained the push for constitutional reform in Haiti is to give more power to the Executive Branch. He said the plan is to move from a parliamentary model more to one such as in the United States or the Dominican Republic. He said the idea is to reduce the parliament to a single chamber, the Chamber of Deputies, eliminating the Senate. The people of Haiti are convened to a referendum to approve the Constitution on 25 April 2021.
The schedule for elections in Haiti is a first election on 19 September. A second round including the municipal elections is set for 21 November 2021. On 22 January 2022 the definitive results will be known and by 7 February 2022, Haiti should have a new President. He says the law does not allow Moise to seek reelection.
He said the problems with delays in issuing passports is because these are presently only issued in Port au Prince or Washington, D.C. He said the solution is to allow Haitian consulates in Barahona, Santiago, Higuey and Dajabon to issue the passports. He says efforts are underway with Unicef to make it easier for Haitians to get birth certificates at birth. He admits this will facilitate Haitians regularizing their status after migrating to the Dominican Republic. Most Haitians do not have any identity.
He observed the Dominican Republic sells US$1 billion to Haiti, but purchases less than US$3 million. He wants to see more local sales of Prestige beer and Barbancourt rum. He says wealthy Haitians have invested heavily in the Dominican Republic in hotels, real estate, among other areas. He favors a free trade agreement, but says it has to be a win win situation.
He says there is a permanent struggle regarding contraband. He favors that Haiti accept what is declared in the Dominican Republic's Customs Agency because of the better controls. He said Haiti loses out at around US$500 million a year because of lack of effective customs controls.
On his list of priorities is getting the Dominican government to issue special student visas for Haitian students. He said more than 80% of those who study have only a regular tourist visa, which means they constantly have to be renewing at a high cost. Haitians who study at local universities pay as locals. He said the local authorities are in agreement that Haitians can register online and then take that registration to the Dominican consulate to get a student visa.
Read more in Spanish:
El Dia
El Dia
12 January 2021