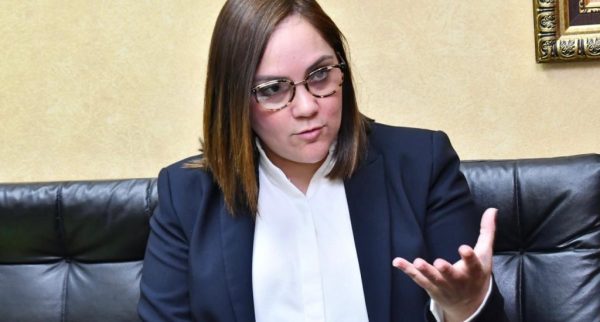 The president of the Dominican Association of Exports (Adoexpo), Elizabeth Mena appreciates the recent efforts by President Luis Abinader to strengthen relations with Puerto Rico and Haiti.
As reported in Acento, Mena sees as very positive that President Luis Abinader has met personally with the heads of government of Haiti and Puerto Rico.
President Luis Abinader has met twice with President Jovenel Moise of Haiti. The Ministry of Foreign Relations recently announced a new Joint Declaration where trade is a key issue. The governments agreed to continue talks until reaching a general trade agreement with transparent, stable, fair and predictible norms to stop the present contraband that affects tax collections in both countries.
Despite the pandemic, exports to Haiti only declined 9.9% during the first 11 months. Exports from January to November 2019 were US$765,405,047 and declined to US$689,853,942.
Meanwhile, exports to Puerto Rico, excluding the free zone exports and temporary admission regimes, increased by 18%, from US$145,475,368 in the January-November 2019 period to US$171,610,804 for the first 11 months of 2020.
Mena said that 52% of the US$112,645,700 exported to Puerto Rico were electrical circuit devices (US$41,766,303); plastic devices for transportation or packaging (US$33,472,397); iron or non-alloy steel bars (US$27,052,126); and raw tobacco (US$20,915,138).
Mena said that in 2020 exports to Puerto Rico, under the Free Zone regime, were US$249,130,223.00.
President Luis Abinader was the only foreign statesman to attend the inaugural of Pierluisi this month in Puerto Rico. Efforts to consolidate and restore trade are well valued. Mena highlighted that Puerto Rico is the country's fourth largest trading partner.
She pointed out that 74% of Dominican exports to Puerto Rico are manufactured goods (US$337,120,371), and 25.3% (US$115,197,917) are farm products.
Mena said that Dominican farm sector exports to Puerto Rico increased 3% in 2020. Puerto Ricans purchased molasses, bakery products, cassava roots, fresh tomatoes, among other agricultural items,
Finally, Mena called on the official and private sectors to continue joining efforts, time and resources to strengthen trade relations between the Dominican Republic, Puerto Rico and Haiti.
Read more in Spanish:
Acento
13 January 2021