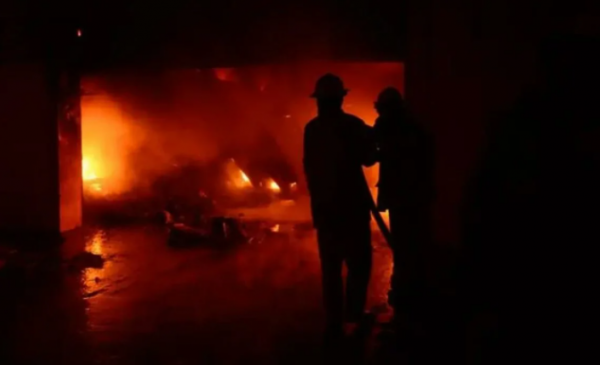 80 firemen worked hard to put out a fire that began around 2am on 13 January 2021 in a paper warehouse in Villa Juana residential-commercial area in Santo Domingo. 26 fire trucks were deployed to the area to put out the blaze. One fireman was injured.
The occupants of several neighborhood apartment buildings were evacuated.
The warehouse is located at Moca con Américo Lugo.
Read more in Spanish:
El Caribe
N Digital
13 January 2021