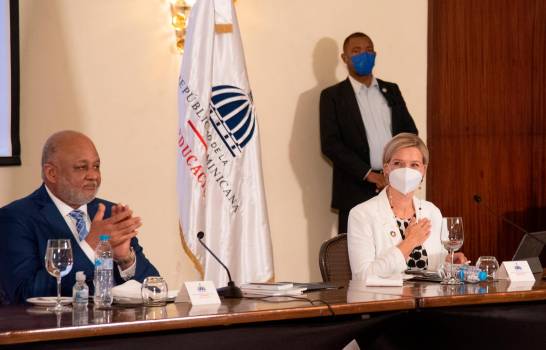 The Ministry of Education says that 64% of the RD$13 billion paid to the United Nations for advisory services was used to fund the purchase of laptops, notebooks and tablets, as reported in Diario Libre. The purchase is confusing. Diario Libre has been following the purchase and says the transaction's full details are not yet known.
During the presentation, David Lapaix, financial programming director for the Ministry of Education, said that the United Nations operation purchased 800,000 computers for RD$8.27 billion. He said the Ministry had savings of US$17 million.
Inka Mattila, local representative for the United Nations Development Plan, said the UN has charged US$4.6 million for its advisory services to the Ministry of Public Health. She said the UNDP-Ministry of Education purchase was for 1,740,000 electronic devices at the cost of RD$21.16 billion.
Diario Libre reports that the Ministry of Education did not consult with the Procurement Agency for the contract procedures. The director of the Procurement Agency, Carlos Pimentel did not attend the presentation by the Ministry of Education on the contracting.
Diario Libre had reported that the winner of the tender is a company linked to Maxy Montilla, the brother-in-law of former President Danilo Medina whose previous contracting with the state is under investigation. Diario Libre reports that several of the companies that did not win allotments to supply the devices are disputing the tender results alleging irregularities.
Read more in Spanish:
Diario Libre
Diario Libre
20 January 2021