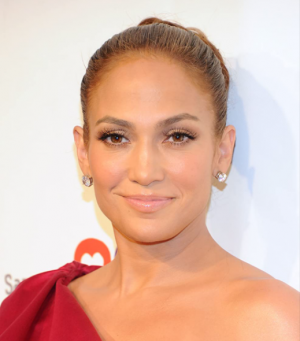 Jennifer Lopez is starring in the romantic comedy, "Shotgun Wedding" that is being filmed in the Dominican Republic. The action movie is about a couple's extravagant destination wedding that is hijacked by criminals. In the process of saving their families, the couple rediscovers why they fell in love in the first place. In addition to Jennifer Lopez, the stars are: Jennifer Coolidge, Josh Duhamel and Sonia Braga. Jason Moore is the film director.
Diario Libre reports on the arrival of a shipment of firearms that arrived from California. The arsenal, mostly replicas, was cleared by the Ministry of Defense. A freight container arrived filled with rifles, machine guns, and pistols to las Americas International Airport.
The weapons arsenal is made up of:
Three metal replicas of M-4 rifles; three metal replicas of M-16 rifles; two metal replicas of HK-MP5; two metal replicas of MP5; two metal replicas of Uzi; five metal replicas of 12 gauge shotguns; three AK replicas; two metal replicas of 45 pistols; four metal replicas of Glock pistols; three metal replicas of Beretta pistols; and 75 empty cartridges of 12 gauge shotguns.
The ammunitions are: 50 9-millimeter blank capsules; 150 capsules for M-16, 20; 45 caliber capsules, 73; replica grenades; 575 12-millimeter cartridges; 800 capsules 5.56 millimeters; 800 capsules 7.62 millimeters; 400 capsules 45 caliber; 12 pistol magazines; 24 magazines for MP5; 24 magazines for M-16 and 24 magazines for AK.
Listin Diario reports there will be scenes filmed in Casa de Campo, La Romana, where Jennifer Lopez is staying. The newspaper highlights that the star is enjoying breakfasts with "mangú," mashed plantains.
Read more in Spanish:
Diario Libre
16 February 2021