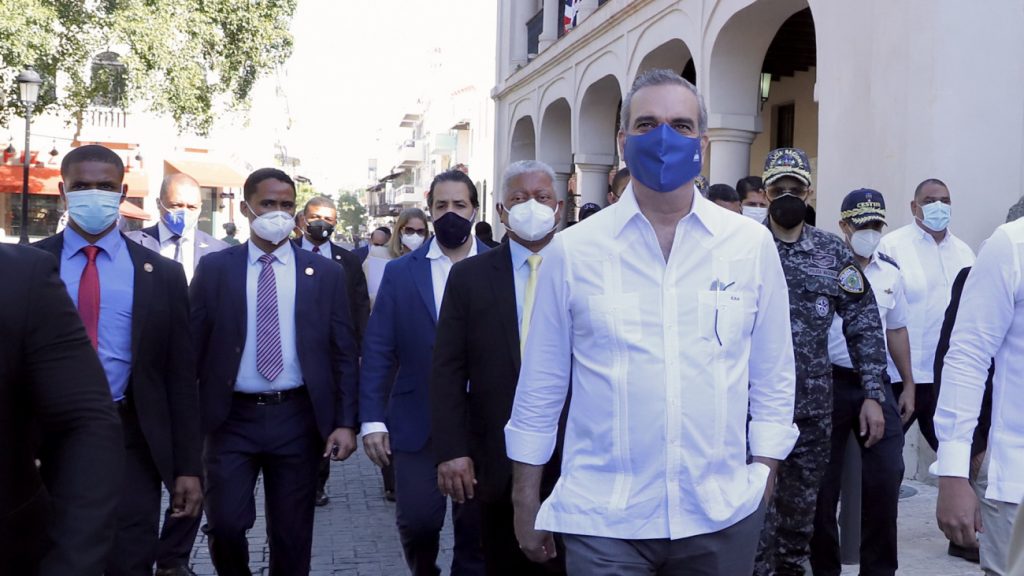 President Luis Abinader accompanied Tourism Minister David Collado and National District Mayor Carolina Mejía for the symbolic start of works for the second phase of the Colonial City renovation works. A US$90 million loan will fund renewal works in the historical city area that is the main touristic attraction in the capital city. It is a follow-up to a previous InterAmerican Development Bank loan for US$30 million.
The Integral Tourism and Urban Development Program of the Colonial City of Santo Domingo (Pidtuccsd) seeks to improve the urban, economic and cultural tourism aspects in the Colonial City.
"We will work tirelessly to turn our Colonial City into a world-class tourist attraction, to raise cultural tourism and expand our current offerings," said President Luis Abinader as he led a tour of different points in the area.
Culture Minister Carmen Heredia and the country representative of the Inter-American Development Bank (IDB), Miguel Coronado Hunter also accompanied the President on the Colonial City morning tour.
The government officials visited the Museum of the Santo Domingo Fortress on Calle Las Damas, where works are ongoing to improve the museography of the jail/fortress. They also made a stop at the Museo de las Atarazanas Reales and its Museo del Mar (Maritime Museum) that focuses on the maritime history, commerce and underwater archaeological treasures.
The officials also walked down Calle Mercedes where explanations were given on the Housing Improvement Program that aims to improve the living conditions of the neighborhoods located in the northern part of the Colonial City. Mayor Carolina Mejía said that the inhabitants "are the best hosts for all those who come to visit."
The Pidtuccsd will be implemented over six years. It encompasses investing around RD$1.26 billion to improve the city streets and the cultural property and assets, including the many museums that operate in the historical city area.
Read more in Spanish:
N Digital
Noticias SIN
Hoy
16 February 2021