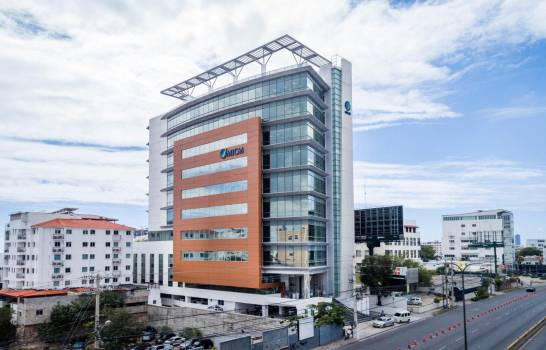 Billionaire contracts were signed for new government offices during the past Medina administration. Diario Libre looks into the deal around the Ministry of Industry & Commerce (MICM) 13-floor building on Av. 27 de Febrero. The newspaper highlights, in its 18 February 2021 report, that no tender was carried out for the deal that is dated 24 January 2017. Then Minister of Industry & Commerce Temístocles Montás signed the deal. Montás has served as interim president of the PLD since 2019.
The purchase operation was for US$31 million or RD$1.46 billion at the time. In addition to Montás, also signing for the government was the manager of the Banco de Reservas Simón Lizardo, and the deputy manager for Business Deals, José Manuel Guzmán Ibarra. The contract stipulates the Ministry of Industry & Commerce commits to pay RD$24 million a month for the financing of the offices through 31 December 2036.
As reported, the administrative director of the MICM, Jose Ramón Cerda told Diario Libre the purchase was irregular because a tender was not held. Cerda says the contract is under investigation. He explained the contracting is ambiguous because in one clause it establishes the operation is a rental with option to purchase, and in another it is a lease.
Diario Libre reports the Ministry of Industry & Commerce in 2017 purchased the building from engineer Freddy Perez, who had serviced as minister of Public Works and director of the Corporation of Water and Sewage of Santo Domingo (CAASD) during the previous governments of Leonel Fernández.
Diario Libre reports that the Ministry of Industry & Commerce is paying two times the market price for the property.
Read more in Spanish:
Diario Libre
18 February 2021