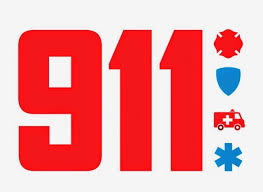 The National Emergency and Security Attention System 911 attended to 771,452 emergency situations in 2020. This averages out to around 2,107 cases a day. This was 13% more compared to 2019. Traffic accidents, respiratory and cardiac distress, domestic violence, obstetric emergencies and abdominal pain were among the most frequent reasons for the calls for assistance. The peak hours for calls was between 7 and 10pm.
The executive director of the 911 System, Brigadier General Vicente Mota Medina, highlighted the entity's role in safeguarding the entire population's lives and property.
"The 9-1-1 System represents peace of mind for the hundreds of thousands of residents in the provinces where it has a presence and those who visit us, who during these twelve months have counted on its support," he pointed out.
The Police participated in 97% of the cases, medical units in 73%. The Traffic Safety (Digesett) agents attended 8% of the cases and the fire departments were called in for 4% of the cases.
The Ministry of Public Works provided 121,644 road assistance on national highways.
Read more in Spanish:
911 System
18 February 2021