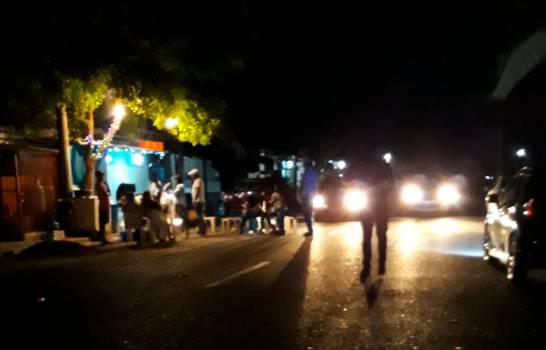 It would seem that persons looking to eat out or gather with friends after the 7pm curfew on weekdays and 5pm on weekends need only to go to the Ciudad Ganadera on the 30 Mayo Highway leading west from the National District. There, they will find good restaurants, like El Rancho Steak House, and a variety of "colmados" and barbecue pits waiting to serve food and beverages to after curfew hour clients.
Reporters from Diario Libre noticed few of the Covid-19 protocols were in effect at the location, as people sat around tables without masks or much distancing. Car valets that were interviewed by the reporters said that "lots of folks" come here every night.
Although some of the business owners have had issues with the authorities, they now keep a low profile with no bright lights and no loud music. After the publication of this article last weekend, it will be interesting to see how long this violation of Decree 37-21 will last, reports Diario Libre.
The Feria Ganadera is not the exception. As the positivity rate drops in the Dominican Republic, more and more areas are returning to a somewhat normalcy, particularly vacation sites outside the major cities.
The good ventilation of the outdoors encourages people to enjoy the good weather year-round and stay safe.
21 February 2021