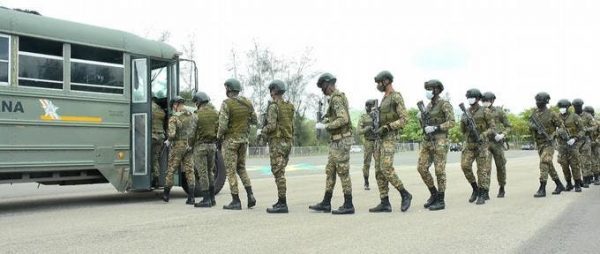 The Dominican Republic has placed as many as two battalions of troops along the border with Haiti. The reinforcing of the border controls comes as tens of thousands of Haitians flee the chaos in that country and attempt to enter the Dominican Republic any way possible. According to the Dominican army commander, Major General Julio Ernesto Florian, his troops have picked up 38,000 illegals crossing the border just since the beginning of the year.
According to the general, the Dominican armed forces have sent Air Force units, including Super Tucanos to reinforce Border Security forces' Specialized Corps along the border.
Among those apprehended were the former mayor of Port-au-Prince, police and military who illegally entered.
Read more in Spanish:
El Nacional
21 February 2021