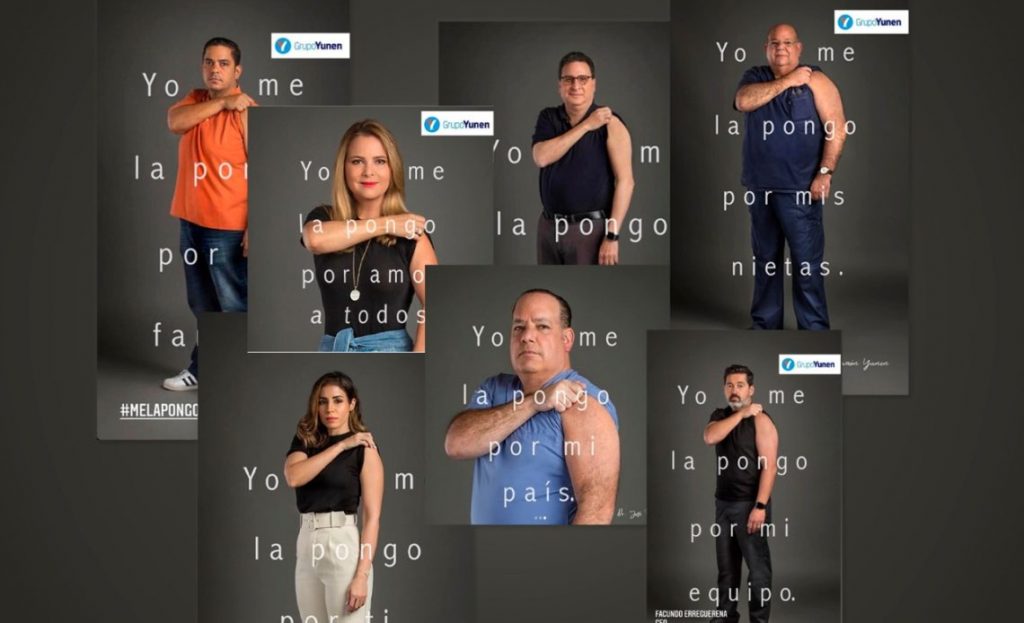 Yunen Foundation is bringing together high-profile Dominican personalities to motivate people to get vaccinated against Covid-19.
The campaign "Yo Me La Pongo," features well known figures, such as investigative journalist Nuria Piera. As part of the campaign, she is promoting vaccinating on her social networks with the message: "For the love of all." "I think everyone has their own way of seeing things, mine is to get vaccinated when it's my turn," added Piera.
Entertainment figures such as humorist José Luis Germán, and communicator María Alejandra Guzmán, are also campaigning as part of the initiative.
Doctors José Rafael Yunen, Ramón Yunen and José Brea also serve as motivators in the campaign that seeks to eliminate myths and taboos about vaccination.
President Luis Abinader has revealed that about 40% of the Dominican population does not want to be vaccinated. President Abinader says the vaccines have been tested in other countries and are safe.
Vaccinating began in the DR on 16 February with a first batch of 50,000 Oxford-AstraZenecca Covishield vaccines imported from India. The next 768,000 doses of vaccine are expected to arrive on Tuesday, 23 February from China (Sinovac).
President Abinader has complained that the vaccines contracted directly with University of Oxford-AstraZeneca vaccines manufactured in the UK and Pfizer-BioNTech vaccines have experienced major delays and there is no date for their arrival.
The first vaccines are first going to frontline medical health care and hygiene workers, those 60+ with health risk factors, military, Police and teachers, and the general population of more than 60 years, as part of Phase I of the plan. The government has announced an ambitious plan to vaccinate 7.8 million people by December 2021.
Read more in Spanish:
N Digital
22 February 2021