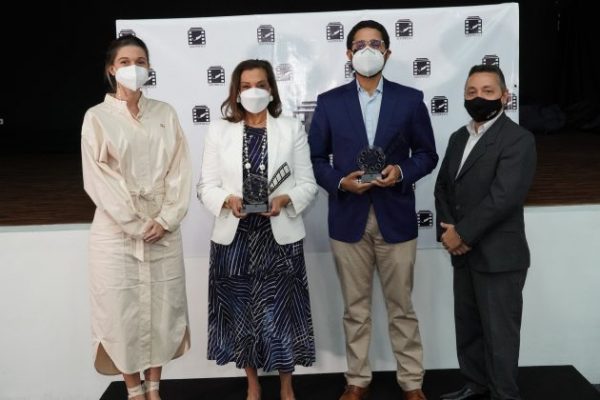 The Dominican Association of Press and Film Critics (Adopresci) awarded the film "Malpaso" as the best Dominican film production of 2020. The awards ceremony took place on Tuesday, 2 March 2021.
Félix Manuel Lora, president of Adopresci and Marianna Vargas, director of the Dominican Film Agency (DGCine), together with José Enrique Rodríguez, director of the Cinemateca Dominicana, presided the event that honored the best in the Dominican film industry in 2020.
The award recognizes the work of "Malpaso" director Héctor Manuel Valdez and its producers José Ramón Alama, Vicente Alama, Michael Carrady, Juan Carlos Gómez and Fior D'Aliza de Valdez.
The black-and-white film tells the story of Braulio, who works with his grandfather while his twin, Candido, remains secluded due to his albinism. After their grandfather passes, Braulio will look after Candido, who dreams of the return of their father. The film takes place at Malpaso, a poor border town with Haiti.
This second edition of the Film Critics and Press Award acknowledged the extreme difficulties the pandemic created for the film industry in 2020. Lora said that of the eight Dominican films released in 2020, four maintained the local cinema standards and contributed to the production of movies with a national identity.
In addition to "Malpaso," Adopresci members recognized the films "Mis 500 locos" (Leticia Tonos), "Papi" (Noelia Quintero) and the documentary "Santo Domingo, primera de América" (José Enrique Pintor).
"From that group, we decided to select Malpaso, the one we awarded in this special edition, which under an analytical consensus was determined to be the most outstanding for its plot, aesthetics and the scope it had in the international festivals where it was exhibited," said Lora.
3 March 2021