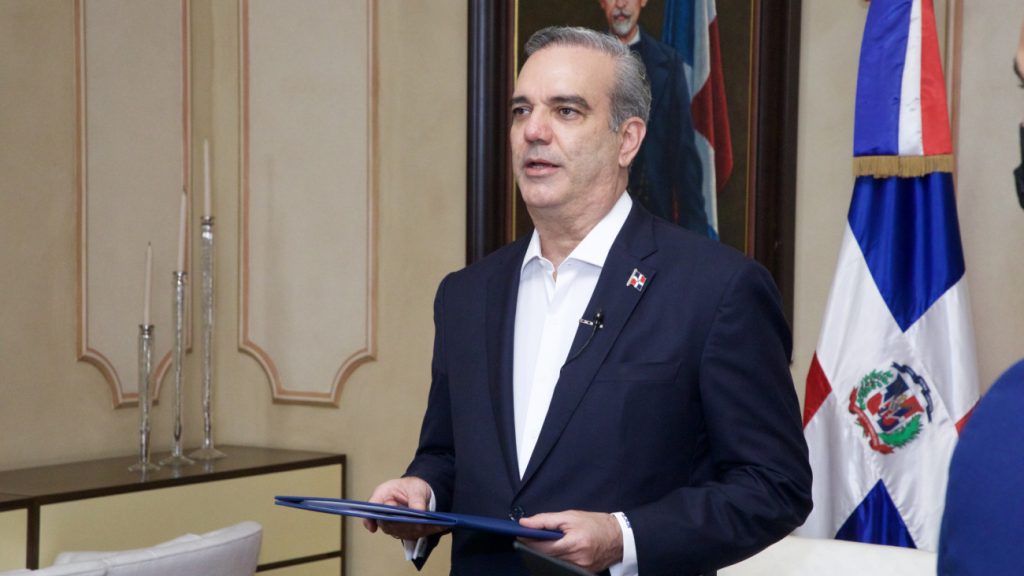 President Luis Abinader received on Tuesday, 2 March 2021 the credentials of two ambassadors to European Union countries of Finland and Greece, four ambassadors to countries in Africa (Kenya, Ethiopia, Namibia and Djibouti) and the ambassador for Australia. Many of these ambassadors have been in active service but had not officially presented their credentials because of the pandemic. For the first time, the credentials were presented during a virtual conference held from the Presidential Palace.
Finnish ambassador Ikonen Pertti described the ceremony as "very efficient." He tweeted: "Very efficient virtual ceremony with the President of the Dominican Republic, President Luis Abinader." A lawyer and career officer, Ikonen is the roving ambassador to the Caribbean for Finland. Before his appointment to the Dominican Republic he was ambassador of Finland to Serbia, Montenegro and Macedonia. Previously, he was ambassador of aid for trade and information society at the Department for Development Policy at the Ministry of Foreign Affairs of Finland. He has served as deputy head of mission at the Embassy of Finland in Venezuela from 1997 to 2001 and as counsellor at the Finnish embassy in Tallinn, Estonia.
Also presenting credentials was Stella Bezirtzoglou of Greece. She is concurrently Greek ambassador to Cuba. She has been the Greek ambassador since 2018. Previously, she has served at the missions in Italy and Morocco. She has also served at the Greek Ministry of Foreign Affairs where she was in charge of economic diplomatic affairs and European affairs.
Anthony Mwaniki Muchiri of Kenya has served as ambassador to Cuba from 2016 to 2018 and to Libya from 2010-2013.
Shiba Mamo Kedida of Ethiopia had served as manager of acquisitions and finances at the Ethiopian Ministry of Foreign Relations.
Samuel Hendrik Góagosed of Namibia has served as ambassador in Cuba. He has also served at the Presidency of Namibia and at the ministries of Security, Interior and Migration.
Nasser Mohamed Ousbo of Djibouti is concurrent in Cuba. He has served before the governments of Argentina, Brazil, Mexico, Panama and Venezuela.
Remo Moretta of Australia is a career officer with the Department of Foreign Affairs and Trade and was most recently Assistant Secretary, Europe Trade, UK and Ireland Branch. He has previously served overseas as Deputy Head of Mission, Australian High Commission, Wellington; Counsellor, Australian Embassy, Washington; and First Secretary, Australian Permanent Mission to the World Trade Organization (WTO), Geneva. He is a graduate in Social Sciences from Curtin University. He is accredited to Costa Rica, Cuba, Dominican Republic, El Salvador, Guatemala, Honduras, Nicaragua and Panama. He served as adjunct secretary in the Trans-Pacific Partnership (TPP) and has been deputy head of the Australian High Commission.
Read more:
Presidency

3 March 2021